Blogger Q & A: Olives for Dinner
We asked our March issue feature vegan blogger to share her best recipes, inspiration for blogging, and how to make vegan food more accessible.
Heading out the door? Read this article on the new Outside+ app available now on iOS devices for members! Download the app.
In each issue of Vegetarian Times, we feature a talented vegetarian food blogger. Our Featured Blogger shares a little info about the blogger plus one of their tasty, meat-free recipes. In March, we highlighted Erin Wysocarski, vegan and the inspirational blogger behind Olives for Dinner. We chatted with Erin to find out more about her blog.
Subscribe now for just $10 to see our featured blogger recipe every month!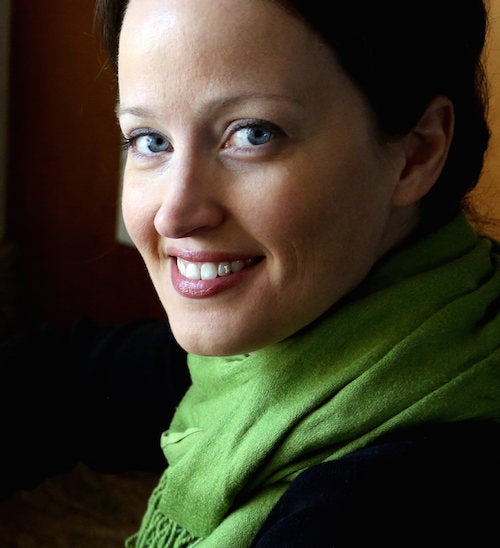 VT: What was the inspiration for your awesome blog?
Erin: When I first went vegan more than 10 years ago, I wasn't much of a cook. In fact, I rarely cooked at all!  So I relied primarily upon other vegan blogs to help me know what to cook and how to cook it. Once I eventually got the hang of cooking, it became less intimidating and more like a fun adventure, and I became better with each cooking experiment. Armed with my newfound confidence, I was inspired to create my own blog similar to those blogs that inspired me—with the goal of inspiring others.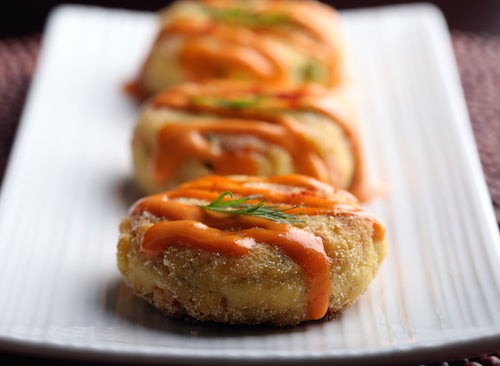 VT: What is your most popular recipe (and why do you think it's popular)?
Erin: Definitely my vegan crab cakes (made with hearts of palm) and vegan lox (made by salt roasting carrots). I think it's appealing to those readers who want to eat in alignment with their veganism, but miss the ritual and sensory experience of piling smoky lox on top of a bagel or tapping into a crispy, flaky crab cake. Also, it's kind of fun taking a plant-based ingredient like hearts of palm or carrots and manipulating it to recreate the flavor and texture of seafood.
VT: How would you describe your recipes/cooking style?
Erin: I'm really drawn to the flavors, ingredients and visual components of East and Southeast Asian cuisines, and most of my recipes implement at least one element inspired by them. I especially love veganizing traditional, meat-centric dishes like pork buns (using oyster mushrooms) and sambal seitan skewers (using vital wheat gluten), as well as creating other non-traditional dishes like my spicy Thai-style pizza (using crushed and crumbled tofu) and dynamite Rolls (using king oyster mushrooms). Veganizing meat-heavy dishes is always kind of like putting a puzzle together—it's fun to see how plant-based ingredients can be moved around and put together to create a dish that is not only compassionate, but also creative and delicious.
VT: You talk about debunking the myth that vegan food is inaccessible. What is some advice you've give to someone who feels like it is?
Erin: Because we live in such a meat-centric world, veganism only seems difficult, but is actually very accessible once you shift your focus towards making compassionate choices. No matter where you live or what you like to eat or cook, there are so many great vegan resources, products, cookbooks, classes and recipe blogs available that make it easier than ever to become less dependent upon animal-based products in our daily lives.
As far as finding specialty vegan ingredients and products, the market has exploded with online and brick and mortar shops like Food Fight! Grocery, Thrive Market, Rabbit Food Grocery, Herbivore Clothing Co. and Vegan Essentials, to name a few. There are fantastic meat alternative brands like Gardein (my favorite), Field Roast and Beyond Meat that are typically available at Target, Costco and most mainstream grocery stores. Vegan cheese alternatives like Daiya, Miyoko's Kitchen (my favorite), Kite Hill and Chao are also popping up more frequently in some stores and online. And if you are looking for vegan restaurants near where you live or while travelling, HappyCow is a great resource!
To help with vegan cooking, there are literally hundreds of vegan cookbook titles for every type of cooking style (from quick and easy to more advanced and involved) to choose from. I suggest checking out any of Isa Chandra Moskowitz's cookbooks (Vegan with a Vengeance was my first vegan cookbook, and I still refer to it today, 10 years later!) and visiting sites like Finding Vegan, Minimalist Baker, Vegan Richa and Oh She Glows, to name a few. The food on these sites are easy to make, beautifully photographed and inspiring! And if you'd like a more comprehensive approach to plant-based cooking, there are some fantastic resources out there. Last year I completed Rouxbe's Plant-Based Professional Certification Course and was in a virtual classroom with other like-minded students at all levels of cooking ability across the globe. I would recommend it to anyone, from beginner to the seasoned cook.
(Check out VT's new online course, Secrets to Vegan Baking: American Classics, which features vegan baking basics to professional-level techniques.)
VT: What is the best comment you've received from a reader?
Erin: I appreciate all comments and feedback, but the ones I like best are from readers who have tried a recipe, loved it and let me know … and it's especially awesome when a recipe or dish is shared with others. One comment that stands out was from a reader who made my carrot lox and said,
This recipe turned out AMAZINGLY! Thank you so much for such a great food experience … My omni husband also raved about it, taking some to our neighbors (good friends) and insisted they try some. They also couldn't believe it was carrot. Win, win, win! On the shortlist for dinner parties.
Enthusiastic feedback like this makes all of the hard work and effort I put in behind the scenes worth it!
VT: Tell us your favorite Vegetarian Times recipes. (Or ones you'd like to try).
Erin:
1. Tempeh Avocado Sushi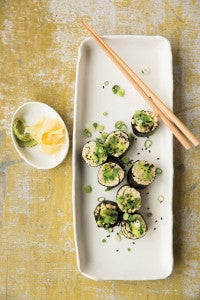 2. Moroccan-Spiced Millet-and-Lentil Salad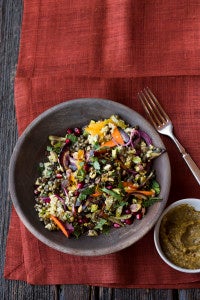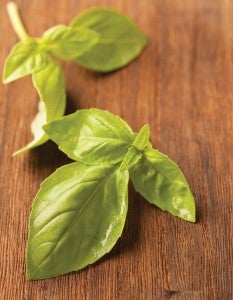 3. Tempeh Tacos with Ancho-Lime Sauce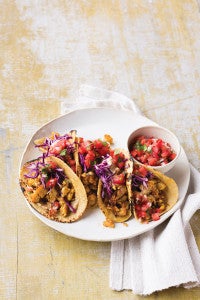 4. Singapore Hawker Noodles with Golden Tofu and Coconut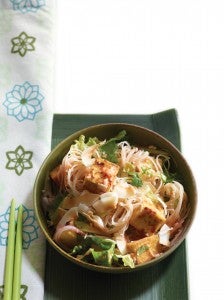 are all some of my favorites!
VT: What is one valuable thing you've learned from vegan cooking?
Erin: That it gives the opportunity to be compassionate, creative and nourished all at once! Vegan cooking isn't exclusively about removing things from your diet—it's about adding and combining plant-based ingredients and flavors together to create dishes that are not only delicious, but also kind to the planet and all forms of life.
Subscribe now for just $10 to see our featured blogger recipe every month! 
Follow Olives for Dinner: 

Facebook: https://www.facebook.com/OlivesForDinner/

Instagram: https://www.instagram.com/olivesfordinner/

Twitter: https://twitter.com/olivesfordinner

Pinterest: https://www.pinterest.com/olivesfordinner/

Bloglovin': https://www.bloglovin.com/blogs/olives-for-dinner-3848756