Cooking Photography Tips from the Pros
Heading out the door? Read this article on the new Outside+ app available now on iOS devices for members! Download the app.
Interesting in taking making better photographs of your cooking creations? Read on to get must-have tips and tricks from an industry-leading prop stylist, photographer, and food stylist.
DANI FISHER
PROP STYLIST
Dani Fisher got her start as a prop stylist while working as a home and style editor at Food & Wine Magazine. After leaving Food & Wine in 2007, Fisher took a brief hiatus to intern under a chef at Ristorante Oasis in Campagna, Italy, before returning to the States to work as a freelance prop stylist and food writer. Fisher now lives in Los Angeles, and works in Los Angeles, New York, and San Fransisco. In addition to VT, she lends her talent to Sunset Magazine, Häagen-Dazs, Sunkist, Runner's World, and The Food Network.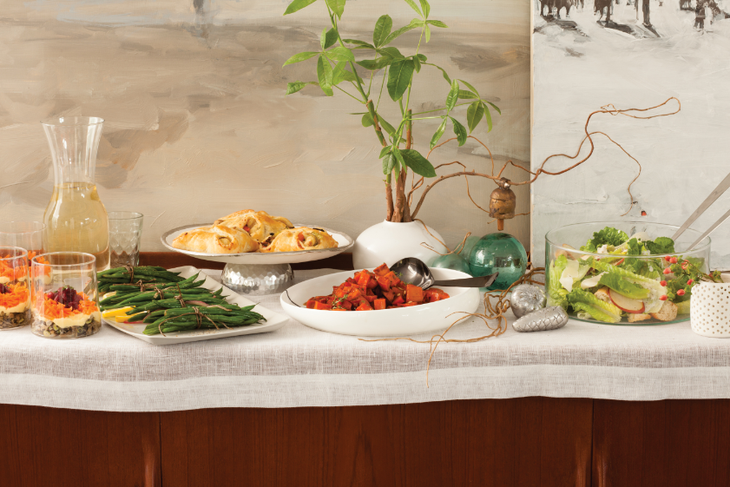 Do you have a narrative in mind when you gather props for a shoot?
Yes. I always try to imagine the place, season, occasion, and mood when I am pulling props. I find it works best to have a "real" situation in mind as a starting point.
How do you match the plates and utensils with the food?
Plates and utensils are the narrative devices, so to speak, that I use to tell the story I have imagined. So each element should relate back to the place, season, occasion, and mood. It's also helpful to think about the size and color of food, and about the complexity of pattern on the plate vs. the complexity of the food. If a food has a particularl color theme, it's important to relate that to the color story of the props. This could mean matching or using complementary colors. It's important to make sure the props enhance how appealing the food looks, since the props are really in service to the food.
What are some good places to find props?
Flea markets, ebay, estate sales, antique stores, Ikea, CB2, West Elm, and design shops.
What are some must-have props to have on hand?
White plates, white shallow bowls (not too large), simple antique flatware (with nice patina), very soft washed linen, white or neutral napkins and fabric, rustic wooden surfaces, and a couple great, antique bread boards.
MAREN CARUSO
FOOD PHOTOGRAPHER
Photographer Maren Caruso honed her conceptual skills and learned to pay close attention to details, composition, color, and light while studying art at UCLA. Caruso brings her unending curiosity and love of a collaborative creative process to her work shooting food and product still-life images. Working out of a 2,000 square foot daylight studio in San Francisco, Caruso shoots for editorial and advertising clients including Target, Macy's, Levi's, Four Seasons, and San Francisco Magazine.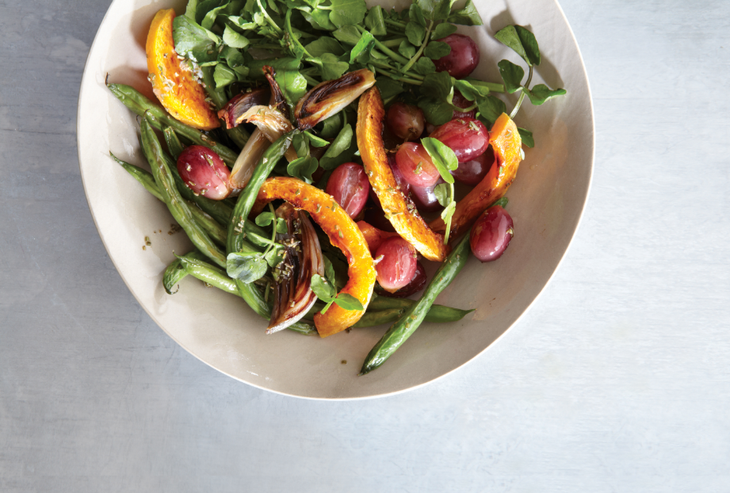 What are your tips on framing and composition?


When shooting food, simplify your framing. Don't be afraid to get close to your subject and even crop out the busy parts of the composition. By visually creating a graphic form or shape with your subject, your image will become much more simplified and easy to read.
How can newbie food photographers challenge themselves to create more unique images?
Look at the food in a different way by examining it closely. Determine what it is that makes the dish unique. Ask yourself: What is the texture and the shape of your subject? What's inside? Does it melt? Concentrate on bringing out the important characteristic of the food. For example, if it's ice-cream, let it melt a bit and capture that action of it melting. Or if there is a sauce, catch the drizzle as it falls down the face of the food. Don't be afraid to cut into it or break into it to make it look approachable and edible.
Any advice on lighting?
Backlighting (illuminating the subject from behind) helps highlight moisture and gives the food dimension. Sidelighting (illuminating the subject from the side) helps define the food's texture. A combination of backlight and sidelight work well together
VIVIAN LUI
FOOD STYLIST
Food stylist Vivian Lui has been styling professional food shoots for years. With her eye on the form, detail, and texture in food she's a trusted source for styling everything from pasta dishes to elegant cocktails. In addition to VT, these days she's been busy styling for Food & Wine, Google, and Prevention.com.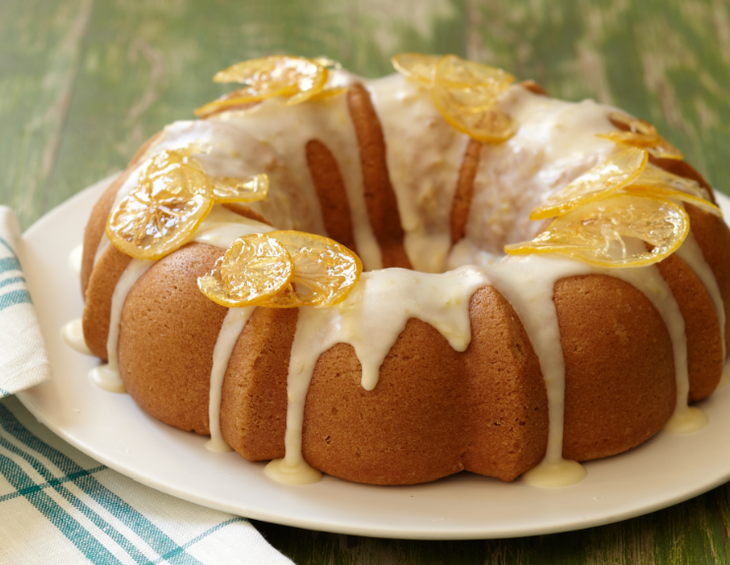 What are your responsibilities as a food stylist?
My responsibilities span from finding beautiful ingredients to cooking and presenting dishes in the best way possible. I absolutely love what I do and working with people who are as excited about food as I am.
What is your favorite trick for keeping foods looking fresh on the set?
When I need to touch up, I use saved pan juices or a touch of oil.
How do you style food so it looks natural and not overly styled?
For dishes that allow for movement and texture like pasta or salads, it's nice to plate a little at a time to see how it lays naturally, layering until something nice happens. I find it's best not to dress everything all at once so that you can still see the undressed components of the dish. You can always add more sauce or dressing if needed.
What's your best advice for amateur food stylists?
If possible, be prepared with more than you need. That way if your first attempt at plating isn't exactly how you imagined, you have more to play with.