What Do I Do with Pippins?
Once fall is in full swing, we start scouting markets for this apple variety: beloved for its crisp bite and earthy, molasses-like sweetness and citrusy notes. Here's how to use pippins in your holiday baking (recipes included!).
Heading out the door? Read this article on the new Outside+ app available now on iOS devices for members! Download the app.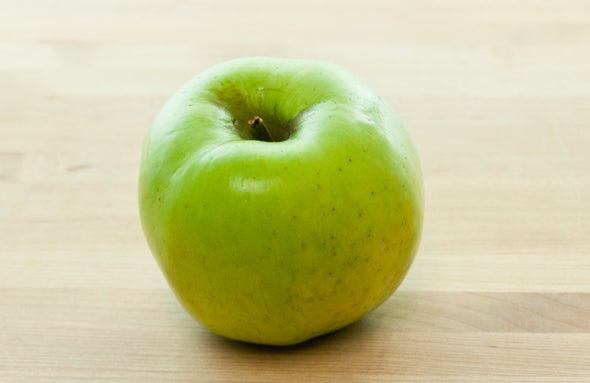 Once fall is in full swing, I start scouting markets for pippins. I crave this variety of apple for its crisp bite and earthy, molasses-like sweetness and citrusy notes. Turns out, our founders were fans too: Thomas Jefferson grew pippins on his Virginia estate, and Benjamin Franklin had them sent to him by the barrel during his visits to London.
Since I can't resist simply eating them out of hand, I turned to our food editor, Mary Margaret Chappell—a fountain of culinary wisdom—for tips on holiday baking with pippins. She says she uses them especially when she wants an apple to hold its shape and texture over a long cooking time, such as for upside-down tarte tatins and deep-dish pies. "The ones I find, usually from Carter Mountain Orchard in Virginia, are often small, which I love because it means you can use them halved rather than quartered for prettier presentation in a tarte tatin," she notes. Her additional advice: "Because pippin is an older variety, the flesh can tend to turn brown when it's exposed to air. I always toss the peeled, cut apples with a little lemon juice. Store your apples, especially older varieties, in a cool, dark place or the refrigerator. Again, the older varieties are less resistant to heat and can turn mealy pretty quickly."
Pippins are in season only through early winter, so don't wait to start baking!
Mary Margaret's picks for recipes where pippins are a good fit:
Upside-Down Apple-Cinnamon Pie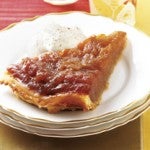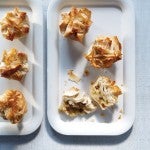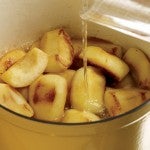 What about you? Is there an apple variety you always seek out?