Now Is the Time to Make Our Best Summer Stone Fruit Recipes
Distinguished by their woody pits, summer's juicy jewels — peaches, nectarines, plums, apricots, and cherries — alternate with ease.
Heading out the door? Read this article on the new Outside+ app available now on iOS devices for members! Download the app.
Stone fruits hit summer markets in mini-seasons that overlap. First come cherries and apricots, then peaches and nectarines, and finally, plums. Nectarines and peaches are obvious substitute choices since they are genetically similar with different skins. (Peaches should be peeled before using in place of nectarines to eliminate the fuzzy mouthfeel.) Their little look-alikes, apricots, can pinch hit for either—no peeling required, though the taste will be less sweet. Cherries once pitted offer another early-season alternative. Juicy, deep-hued plums are a great option when other stone fruits are on the wane. They also require no peeling.
Rustic Nectarine-Blueberry Tart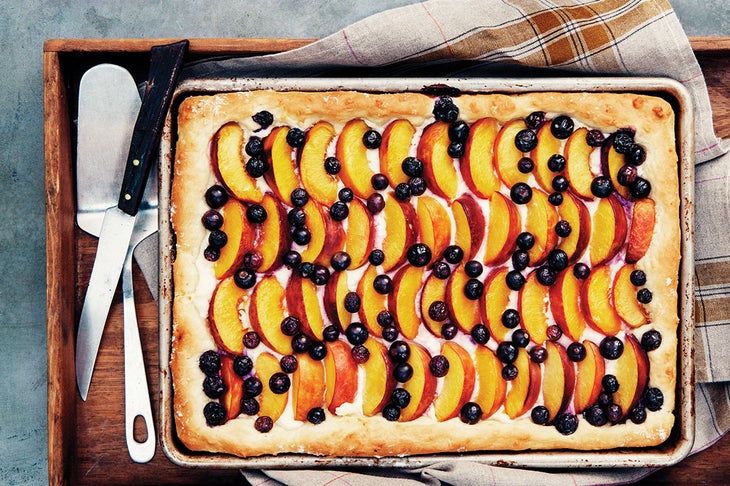 Make this crowd-pleasing tart with the nectarines called for, or a similar amount of any sliced stone fruit or pitted cherries.
Get the recipe here.
Related: 20 Ways to Grill Fruits & Veggies
White Bean, Bulgur, and Nectarine Salad
Try this as a hearty side dish or a light lunch. You can substitute chickpeas or other beans for the white beans and use any stone fruit or a combination of them.
Get the recipe here.
Grilled Plum Sundaes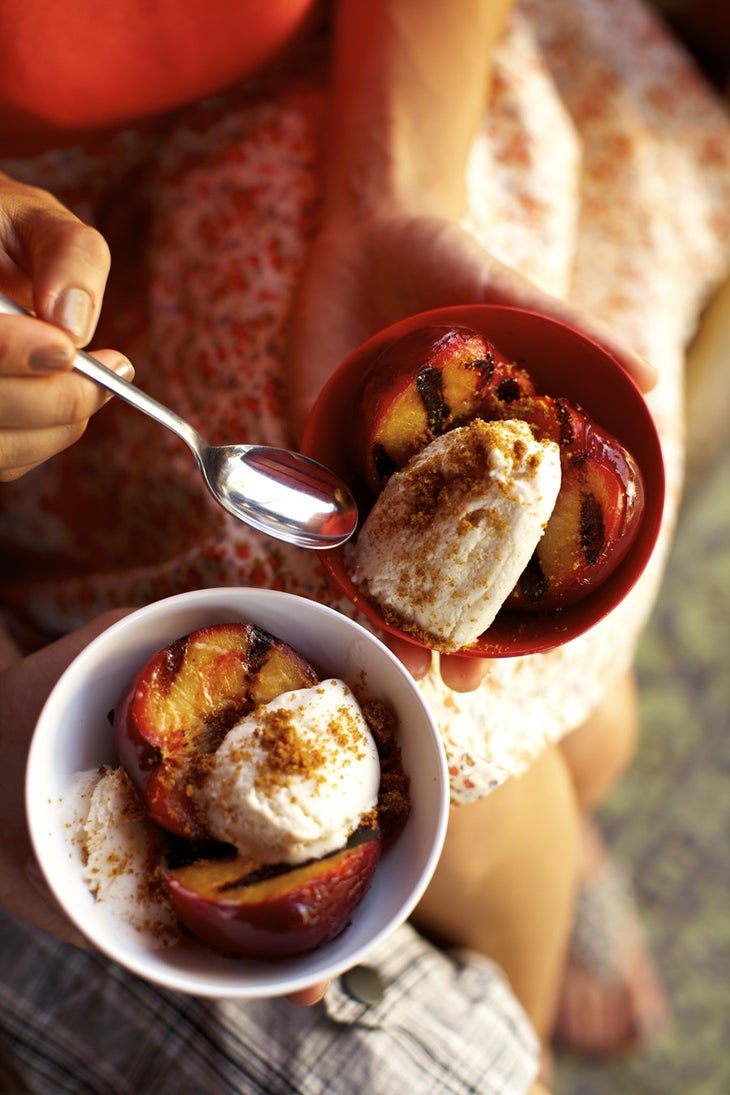 A few moments on the grill brands plum halves with stripes of ramped-up sweetness — a perfect base for a summer sundae. Any stone fruit will work for this recipe, except cherries, which are so small they'll fall through the grill grate.
Get the recipe here.