How to Meal Prep for the Week
Maintaining a balanced veg diet without relying on less-than-healthy processed foods can be tricky. The key? Preparation!
Heading out the door? Read this article on the new Outside+ app available now on iOS devices for members! Download the app.
Eating a whole foods, plant-based diet is one of the greatest things you can do for your body. It can lower your risk of heart disease, diabetes, and cancer—not to mention that it's delicious and opens up a whole new world of food choices.
I've greatly improved my digestion after years of stomach issues, cleared my skin, and boosted my energy so that I can enjoy life more. Still, maintaining a healthy, balanced vegan diet without relying on less-than-healthy processed foods can be tricky for the typical busy American. But it can be done — the key is preparation!
Preparing your meals and snacks for the week ahead will save you time, money, stress, and even calories. It's easy to do, and after a few weeks you will have your system down to a science. Below are tips for pre-preparing your healthy and delicious meals.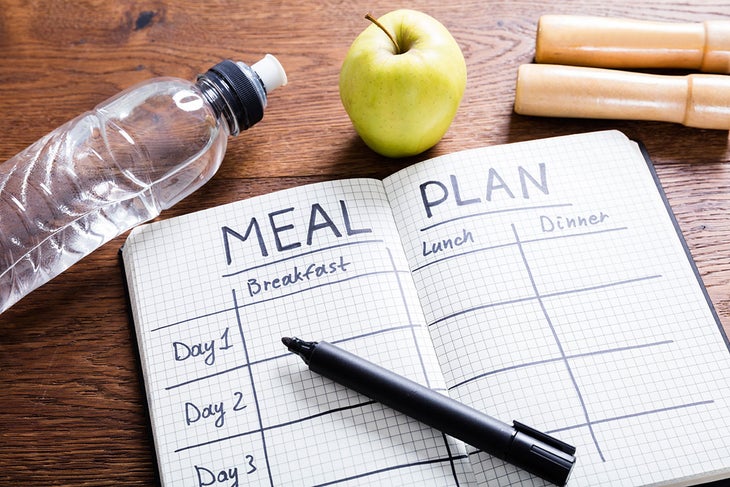 1. Create a simple meal plan and plan your cooking time.
Your meal plan might have two different breakfasts you'll alternate each day, plus a few dishes you can alternate for lunch and dinner. Make a list of meals you already know how to prepare. If you're craving variety, check out the VT website for new ideas.
Decide which days you'll do your shopping and cooking, and stick to them.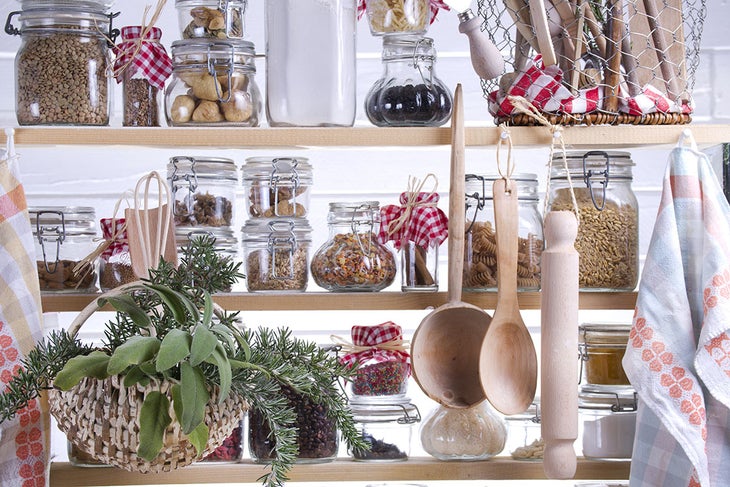 2. Stock your kitchen.
In addition to the ingredients you know you'll need for this week's cooking, equip your kitchen with dried herbs and spices, plus easy-to-add sauces. Make sure to have canned beans in the pantry, frozen vegetables in the freezer, and pre-cooked grains in the refrigerator.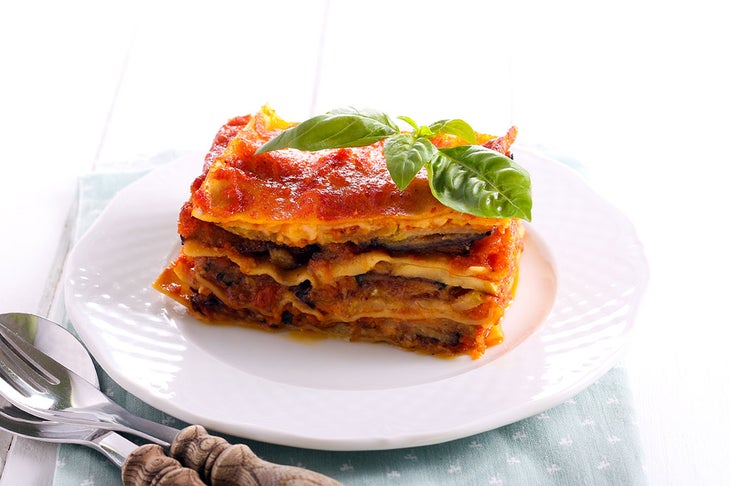 3. Get cooking.
Prepare one or two complete meals that you can then eat throughout the week. Enchiladas, lasagna, noodles, casseroles, and veggie burgers all keep well. I like to make a large batch of grains and legumes to keep in the fridge, and I stock my produce drawer with fresh green vegetables. To make it delicious I add spices and sauces, alternating depending on my mood. My favorite quick meal combo is brown rice, lentils, broccoli, kimchi, and a generous drizzle of tahini. When the rice and lentils are pre-cooked, it takes about 8 minutes to make the entire balanced and delicious meal!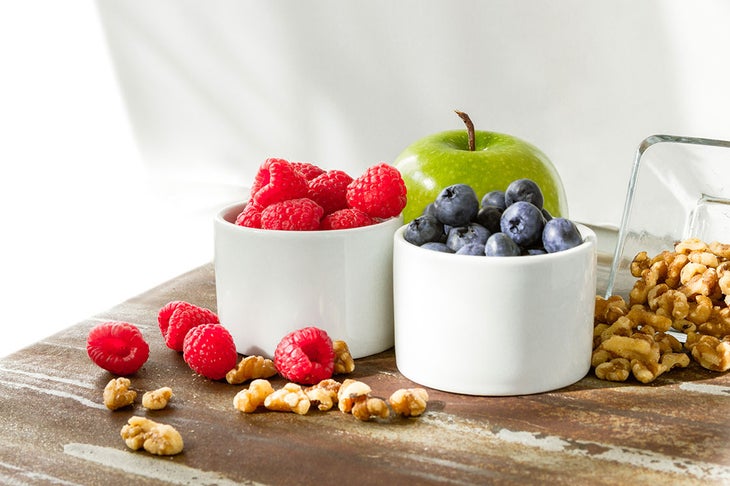 4. Make sure you're set up to snack well.
I'm a huge snacker, so to avoid midday hunger pangs and unhealthy temptations, I make sure to stock my kitchen with fresh produce, nuts, seeds, and dried fruit. Having the healthy stuff on hand makes it easy!