Ask the Nutritionist: Arsenic in Rice?
Heading out the door? Read this article on the new Outside+ app available now on iOS devices for members! Download the app.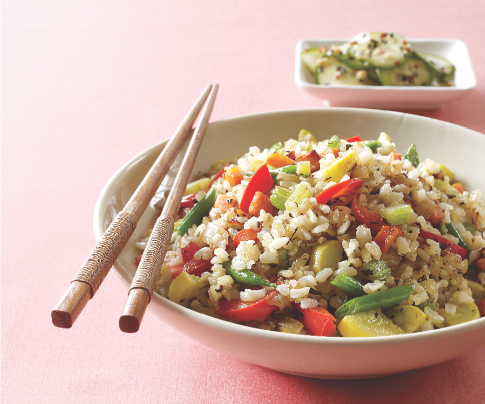 Q I've been reading a lot lately about the dangerous levels of arsenic in rice, and it's worrisome. As endurance athletes, my husband and I eat a fair amount of various brown rice products for easily digestible carbohydrates. Am I poisoning us?
Regards,
Jesse Piersol
A Eating healthy and fueling up for activity gets trickier with contaminants in food, whether they're pesticide residues, harmful bacteria, or heavy metals such as arsenic. Unlike other grains, rice plants are especially efficient at taking up arsenic from soil, some of which lingers from arsenic-based pesticides used decades ago. U.S. Food and Drug Administration (FDA) scientists have monitored arsenic in rice for more than 20 years, but only recently have they been able to identify how much is inorganic arsenic—the most harmful form and a known cancer-causing agent.
New FDA analyses show various rice products average 3.5 to 6.7 micrograms (mcg) inorganic arsenic per serving, such as 1 cup cooked rice or rice beverage. According to a formula from the EPA, a reasonable daily intake limit (with likely minimal impact on lifetime cancer risk) for inorganic arsenic for a 150-pound person would be 20 mcg.* Included within that daily limit is arsenic from drinking water, which is allowed to contain—but doesn't necessarily have—up to 10 mcg per liter (about 4 cups), and small amounts in other foods. An easier tactic? Eat a variety of nutritious grains, including rice, 2–3 times a week.
*Calculate your own daily limit for inorganic arsenic as follows: divide your weight in pounds by 2.2, then multiply the result by 0.3.
SMART RICE STRATEGIES
•    Rinse rice before cooking, which removes some of the arsenic, and cook in extra water (6 cups water per cup of rice) until tender, similar to how you cook spaghetti, then drain to remove arsenic released in the cooking water.

•    Mix up your menu: try swapping Basmati rice, which is generally lowest in arsenic, for brown rice, which trends highest.

•    Skip isolated rice bran since arsenic is highest in the bran layer of rice.

•    Limit foods sweetened with brown rice syrup, including some energy products for athletes.

•    Follow analyses of arsenic in rice products, including from Consumer Reports and the FDA.
Marsha McCulloch is a registered dietitian and freelance writer in Des Moines, Iowa. In her clinical practice, intheaisles.com, she specializes in food sensitivities and environmental health.