Movie on a Mission: Turlock
Documenting the second-largest farm animal rescue in the U.S., Turlock gives witness to the rescue of more than 4,000 hens abandoned by the A&L Poultry egg farm west of Turlock, Calif. The film follows the rehabilitation of the rescued birds and the birds' adoption by new owners.
Heading out the door? Read this article on the new Outside+ app available now on iOS devices for members! Download the app.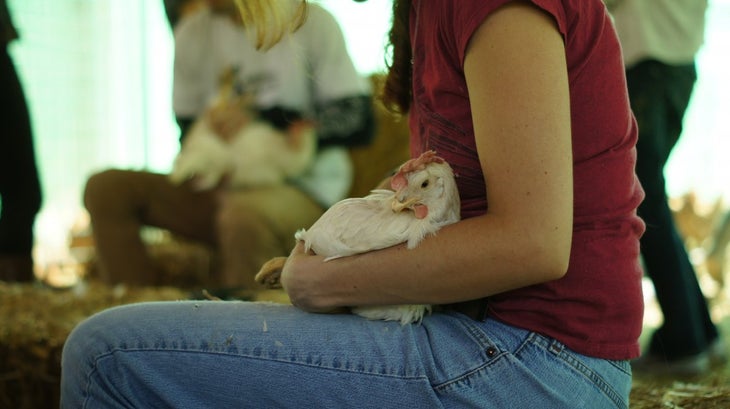 photo credit: Animal Place
Documenting the second-largest farm animal rescue in the U.S., Turlockgives witness to the rescue operation of more than 4,000 of the tens of thousands of hens abandoned and left to starve by the A&L Poultry egg farm west of Turlock, Calif. The film follows the rehabilitation of the rescued birds at Animal Place, the farm animal sanctuary coordinating the rescue, and the birds' adoption by new owners.
"The power of having dedicated animal activists unwilling to back down," says filmmaker Keegan Kuhn, "is a newsworthy story." We agree. Here, Kuhn joins Animal Place Education Director Marji Beach in answering questions that linger after viewing the film.
How would you explain the initial resistance from Stanislaus Animal Control to releasing the chickens to Animal Place?
Kuhn: I think the local animal control authorities were more interested in "cleaning up" the situation than in trying to save animals. It is costly and time consuming to save animals' lives, and it is simply cheaper and easier to gas them. Animal Place's offer to help was not welcome because it brought further attention to the situation, and in a county such as Stanislaus, which is dominated by animal agriculture, it's not good for business to have dying animals on the news.
Beach: My impression? Animal control had no clue how to handle a cruelty case of this magnitude. When we would not give up on our hopes of saving hens, I think animal control remained baffled that people would want to help the surviving hens. After all, they were "just chickens," right? Generally, cases involving farmed animals, especially at standard farms like this one, get swept under the rug to avoid public scrutiny.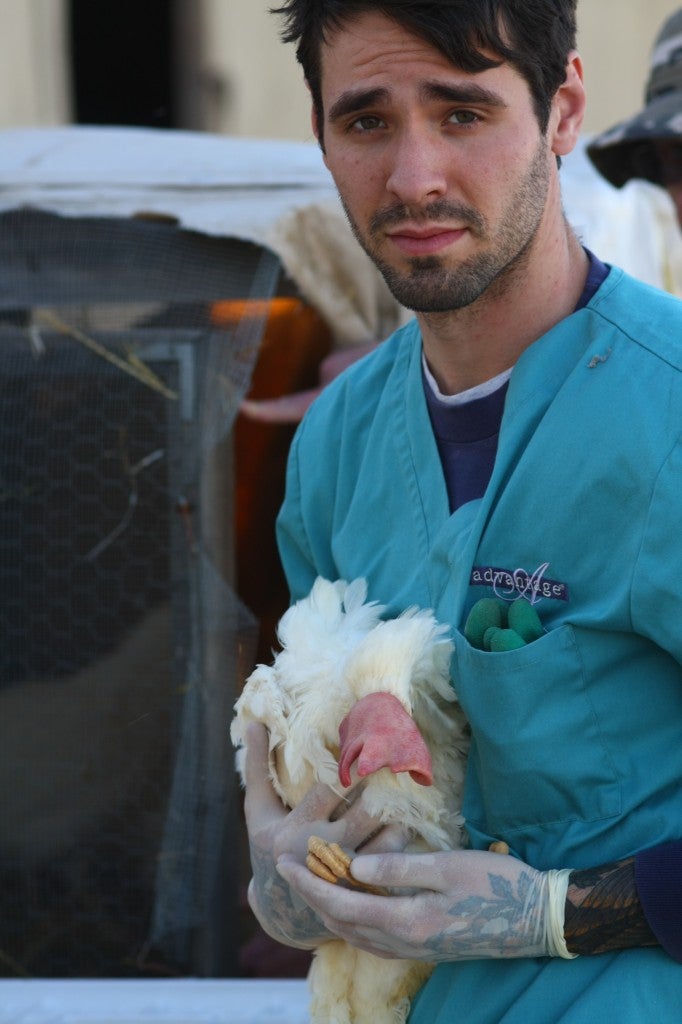 photo credit: Animal Place
What was the screening process like for adopting rescued chickens?
Beach: Despite the intense, hectic nature of this large-scale rescue, we did not compromise the integrity of our adoption program. All prospective adopters were screened via an adoption form, telephone interview, and if necessary, a site inspection. Given that so many view chickens as "food animals," we were, and are, especially sensitive to whom we permitted to adopt these rescued hens.
One of the people interviewed for the film who adopted chickens questions her meat eating. Have any other adopters talked about giving up meat after getting to know the birds?
Beach: A growing number of our adopters are changing their food choices because of adoption. In a survey of our past adopters, nearly 40 percent have reduced or eliminated their consumption of animal products. We've also seen an increase in the number of adopters willing to feed eggs back to the birds. It may sound strange, but these hens were bred to over-lay five times more eggs than their bodies can handle. They lose calcium from their bones and protein every time they lay an egg, and feeding the eggs back replenishes those lost nutrients. It's wonderful when adopters recognize the health of the adopted birds comes before any momentary desire to consume the eggs.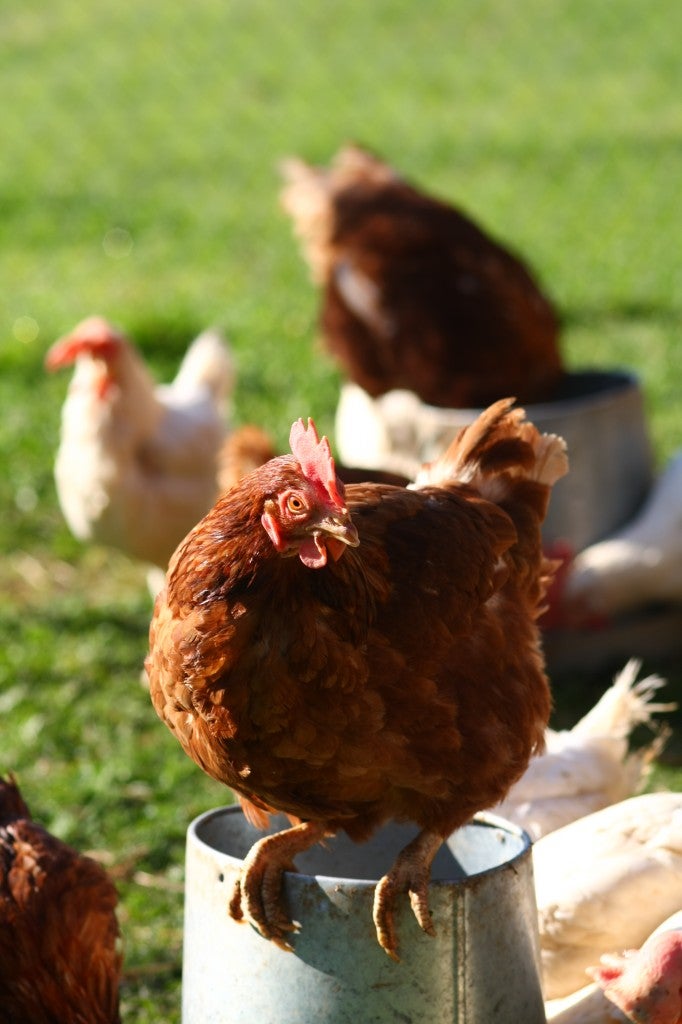 photo credit: Animal Place
People involved in rescuing and in adopting the chickens talk about their lives being changed by the experience. Keegan, how has your life changed by making Turlock?
Kuhn: I have been involved in animal issues virtually my entire life. I was raised vegetarian and became vegan when I was 12. Being an animal advocate, I spoke often about the suffering animals endure, but being involved in the Turlock rescue, and in the subsequent film, made that suffering so much more real. When you hold the body of a dying hen who has been brutalized by this senseless industry, there is no way to deny what she feels.
I am still haunted by what I saw at that farm. The thousands of animals who endured unimaginable suffering is a reminder that we must do everything we can to end this industry and move us all toward a more compassionate world together.