10 Plant-Based Kitchen Shortcuts
When time isn't on your side, get a helping hand from one of these tried-and-true products
Heading out the door? Read this article on the new Outside+ app available now on iOS devices for members! Download the app.
Being stuck at home for the last year likely means you're cooking more frequently than ever before — according to the study, "COVID-19: Reinventing How America Eats," 55% of shoppers polled said they've been eating at home more frequently during the pandemic.
While this is often a healthier and more budget-friendly option than takeout, it's not without its drawbacks: namely, it's not as though you suddenly have more time in your day to devote to cooking. Most households have simply traded long commutes and jam-packed social calendars for more hands-on schooling of children, a never-ending stream of Zoom meetings, and constant meal prep and clean up.
Thankfully, food manufacturers understand these challenges and are offering more healthy time savers than ever before. By stocking your kitchen with the most helpful (and tasty!) products, you'll be able to save precious time making breakfasts, lunches and dinners seven days a week. Here are some of our favorites: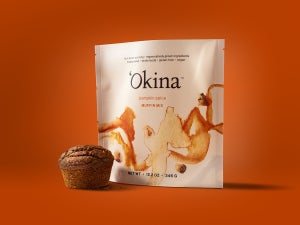 Of course, we'd all like to whip up delicious baked goods from scratch, but some days, there just isn't enough time to purchase, let alone measure out all the ingredients. And those are the perfect days to let a package of 'Okina do all the heavy lifting. These gluten-free, vegan baking mixes are made with whole food ingredients sourced from organic and regenerative family farms. We especially love the banana chocolate chip pouch, which you'll just mix with a few ripe bananas, a little unsweetened applesauce, and the plant-based milk of your choosing.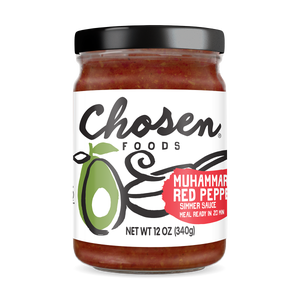 There's nothing like the smell of sauce that's been simmering for hours — except for sauce that smells equally delicious after only simmering for minutes. Chosen Foods' simmer sauces are ready in just 20 minutes, which makes them perfect for a weeknight dinner after a busy day. They're made using 100% pure avocado oil, and are plant-based, gluten-free, non-GMO, preservative-free, and soy- and canola-oil-free. Available in three flavors, including Spanish Romesco, Guajillo-Pasilla Chili and Muhammara Red Pepper, these simmer sauces are sure to liven up your summer veggies, beans, lentils, pasta or tofu.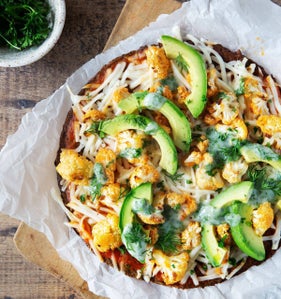 If you've hopped on the cauliflower pizza bandwagon, there's a much easier way to get perfect crust than painstakingly grating cauliflower. Cali'flour Foods offers plant-based Plain and Italian crusts made with sesame and sunflower seed oils, olive oil and sea salt — and, of course, cauliflower. For inspiration on toppings and other meal ideas (hello, quesadillas and wraps), check out the cookbook Cali'Flour Kitchen: 125 Cauliflower-Based Recipes for the Carbs You Crave by New York Times bestselling author and founder of Cali'flour Foods, Amy Lacey.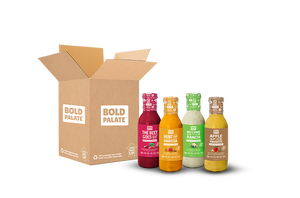 No matter how high you pile a salad with scrumptious veggies, legumes, seeds, nuts and fruits, the star of the show is always the dressing that ties everything together. So, shouldn't it be packed with flavorful herbs and spices, free of added sugars and artificial ingredients, and allergen-friendly? Bold Palate Foods' four flavors — Apple Spice Vinaigrette, No Cows on This Ranch, Hint of Harissa, and The Beet Goes On — are the perfect topper to any salad. But there's no need to stop there, as they also make great sauces, dips and marinade.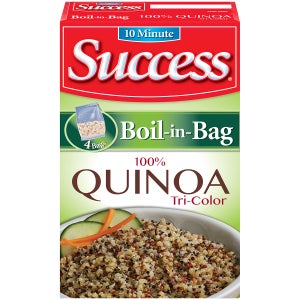 If you've ever removed a pot's lid expecting to find perfectly cooked quinoa only to discover a soggy mess, then it's time to take the guesswork out of the equation. With Success' boil-in-bag solution, you simply drop a packet into boiling water (or, better yet, pop it in the microwave), and you're guaranteed fluffy quinoa every single time. It's certified gluten-free, packed with fiber and protein, and even makes for a hearty breakfast when prepared with cinnamon and brown sugar.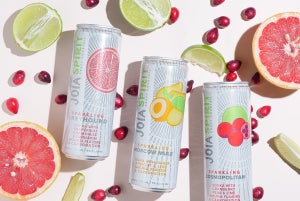 Nothing beats a refreshing cocktail after a long day, but carving out the time to perfect the Moscow Mule or Cosmopolitan you're craving may be a tall order. Instead of trying to master mixology, reach for a vegan and gluten-free Joia Spirit craft cocktail, canned for convenience and made with real spirits and ingredients. Flavors include Sparkling Greyhound, Sparkling Moscow Mule, Sparkling Cosmopolitan, Sparkling Vodka Soda (low sugar), Sparkling Margarita (low sugar) and Sparkling Gimlet (low sugar).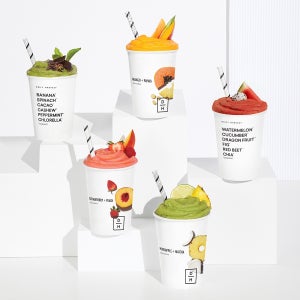 Smoothies always sound like a quick and easy snack or meal idea — until you're hunched over your chopping board prepping each ingredient. Plus, aren't you getting sick of the same concoctions time and time again? Save prep time and pump some life back into your taste buds by pulling a Daily Harvest smoothie out of your freezer, instead. There are two dozen flavors to choose from, including Acai + Cherry, Mint + Cacao and Dragon Fruit + Lychee. Just fill the cup with your preferred liquid, pop into a blender, and then pour it back into the same cup for a delicious and nutritious treat.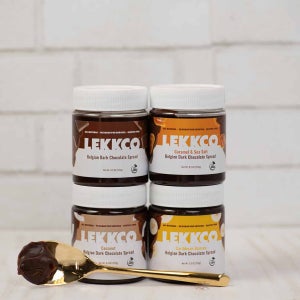 Craving chocolate-dipped strawberries or a little something sweet to spread on your toast but not in the mood to fuss with a double boiler? Lekkco's all-natural Belgian dark chocolate spread is vegan, nut-free, gluten-free and dairy-free. Plus it only has 4 grams of sugar and 60 calories per 1-tablespoon serving. Choose from plain, caramel and sea salt, Caribbean banana and coconut flavors. Honestly, it's so decadent, that you might just want to lick it off the spoon. Hey, we won't judge.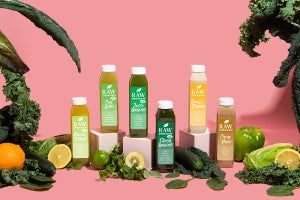 Love visiting juice bars but don't really have the time or energy to recreate that experience at home? Raw Generation offers every concoction you could possibly crave: energy juices with caffeine and adaptogens, immunity-boosting formulations, low-sugar green juices, tonics with apple cider vinegar, plant-based protein options, green juices and even celery juice. The ingredients are transparent and the possibilities endless. Upon arrival, place each bottle in your freezer and thaw in the refrigerator as needed (be sure to consume within 24 hours of thawing).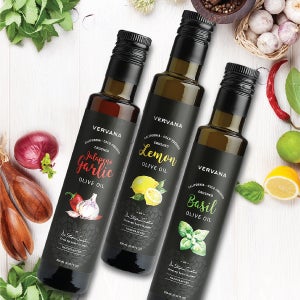 Olive oils infused with herbs add an incredible amount of flavor to even the simplest dishes, but creating your own is a time-consuming chore. That's why Vervana offers gourmet cold-pressed olive oils flavored with basil, garlic, lemon, blood orange, jalapeno and rosemary — these are sure to pack a serious punch to any quick dish you're whipping up. The olive oils are certified organic, produced on a family owned and operated farm, and made with fresh-picked olives that have been cultivated without synthetic pesticides.