Q&A with Robert Schueller of Melissa's Produce
You probably recognize the Melissa's logo from stickers and labels on fruits and veggies you've bought. But unless you're in the food world, chances are you don't know Robert Schueller, public relations director at the largest supplier of variety produce in the U.S.
Heading out the door? Read this article on the new Outside+ app available now on iOS devices for members! Download the app.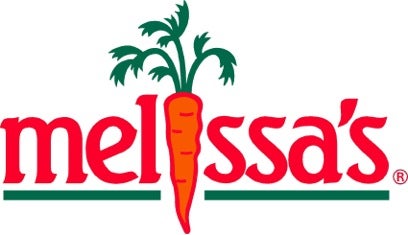 You probably recognize the Melissa's logo from stickers and labels on fruits and veggies you've bought. But unless you're in the food world, chances are you don't know Robert Schueller, public relations director at the largest supplier of variety produce in the U.S.
Schueller is the unsung hero of photographers, food stylists, and magazine editors who know they can turn to him for urgent and last-minute produce needs. Pretty pomegranates, hard-to-find heirloom vegetables, baby squash, or Buddha's hands—if it's needed it for a recipe or photo shoot and Melissa's has it, Schueller will ship it out so it arrives in time. And he's just about the nicest and most knowledgeable person in the produce business. We talked to him for a behind-the-scenes look at what he does, from shipping citrus branches to working on cookbooks. (Melissa's fifth cookbook, The Great Pepper Cookbook, was released April 15.)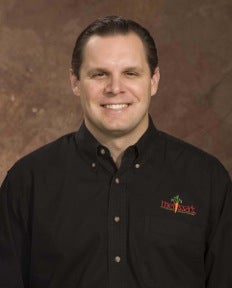 Robert Schueller, Director of Public Relations at Melissa's
How did you get started in the specialty produce business? When I got my degree in marketing, I knew I was destined for the food industry. I had an interest in cooking when I was young, and I was always the person in the family that wanted to try something new. Melissa's was looking for an assistant marketing director and I applied. It was my first real full-time job, and I've been here for 18 years. In that time, the marketing department has grown from two to twelve people and my formal title now is Director of Public Relations. I kept the PR hat because a part of the job I always enjoyed was filling people in on all the exciting items we carry.
Do you love all fruits and vegetables? Well … I probably shouldn't say this, but I'm not a big fan of beets. But I've learned to like them in smoothies.
Do you remember your first request from a magazine editor? Yes. It was my first week at Melissa's and David Feder, an editor at Better Homes and Gardens called—I believe he was looking for some peaches, nectarines, or plums in December. David and I have become very good friends. We talk about the story all the time!
[David remembers it differently. He gave his version of the story while we were fact-checking: "In fact, it was July '95 and I was the new (and first male) food and nutrition editor at Better Homes and Gardens. We had to do a rush photo shoot for the November issue and I needed pomegranates in July. As a former high-end chef, I knew to call Melissa's. They patched me through to Robert who within hours sent off, free of charge, probably the last three fresh pomegranates in the U.S. They were gorgeous, worked out perfectly for the shoot, and when I called Robert to thank him, I commented that his years of experience doing this sort of thing really showed. That's when he told me he'd only been on the job three weeks and was all of 22 years old!"]
What's the most common request you get from magazines? Generally, it's something not in season, since most magazines work six months or more ahead. There's always a crisis in March and everybody needs cherries. It's impossible. In June everybody needs pumpkins. Again, impossible. At one time everybody needed pomegranates in May/June and it was impossible, but it's been such a big produce item in past years, it's not impossible anymore. But I'm still plagued with trying to get pumpkins in June and cherries in March!
Do you ever get frustrated by your PR duties? No, the fact of the matter is that the produce industry is not a controversial subject. I don't get the food-scare calls. I feel bad for any publicity director who runs into that situation. But it's all happy flowers and good stories and trends in the marketplace to talk about for me.
There has only been one instance in the last 18 years that I've gotten really upset. A food editor needed some fruit tree branches for a photo shoot. I said yes, I'd send them, but I let her know that the weather had been rainy and it was the off season, so the branches weren't in top form. After she got them, she called me all bent out of shape, saying the branches were terrible and she couldn't believe I was billing her magazine for them. The thing is, I always send produce for free. I explained that to her … and then I didn't hear back. I didn't think I would ever hear from her again. Much later, I got a call from her asking for something, like that previous exchange never happened. I thought for a moment that I shouldn't take her call. But then, I decided to get past it and see the bigger picture. The bigger picture is always to get America to eat more produce.
What are some of the produce trends you see for 2014? There's a huge trend for different colored varieties of vegetables like rainbow chard; rainbow carrots; and orange, green, and purple cauliflower. There's also a significant trend in peppers. (No, I'm not trying to endorse our new book!) Some of the most popular new peppers are fresh Hatch chiles, which are only available in August and September, from New Mexico. Hatch chiles are the only chiles you can get in mild, medium, hot, and extra hot. No other chile does that!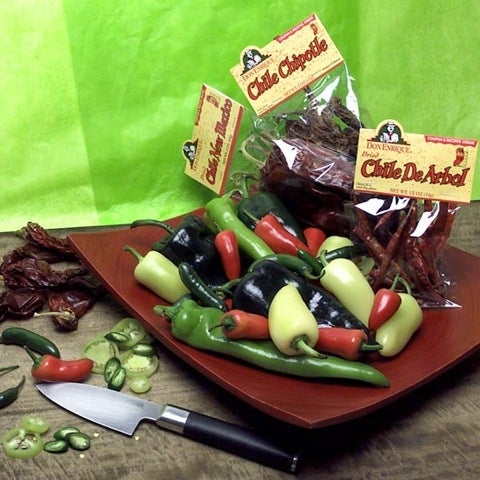 Speaking of the cookbook, did you ever think you'd be involved in writing cookbooks? Never! I never planned to do it—I just happened to be encouraged to do it. I don't actually write the books, but my information is there in first 19 pages of the pepper cookbook.
What's next for you in the cookbook world? Well, we do have another book moving forward really soon. We have a two-book deal with our publisher, Oxmoor House, and I'm really happy because we've decided to put together a cookbook that's vegetarian-based. It should be out in fall 2015 or spring 2016.