Veg Celeb: Q&A with Izabella Miko
As if her plate isn't already full with an acting career and her nonprofit foundation, Izabella Miko is also seriously into cooking. On the last day of shooting Starving in Suburbia, the new Lifetime movie she co-stars in, she treated cast and crew to homemade vegan treats.
Heading out the door? Read this article on the new Outside+ app available now on iOS devices for members! Download the app.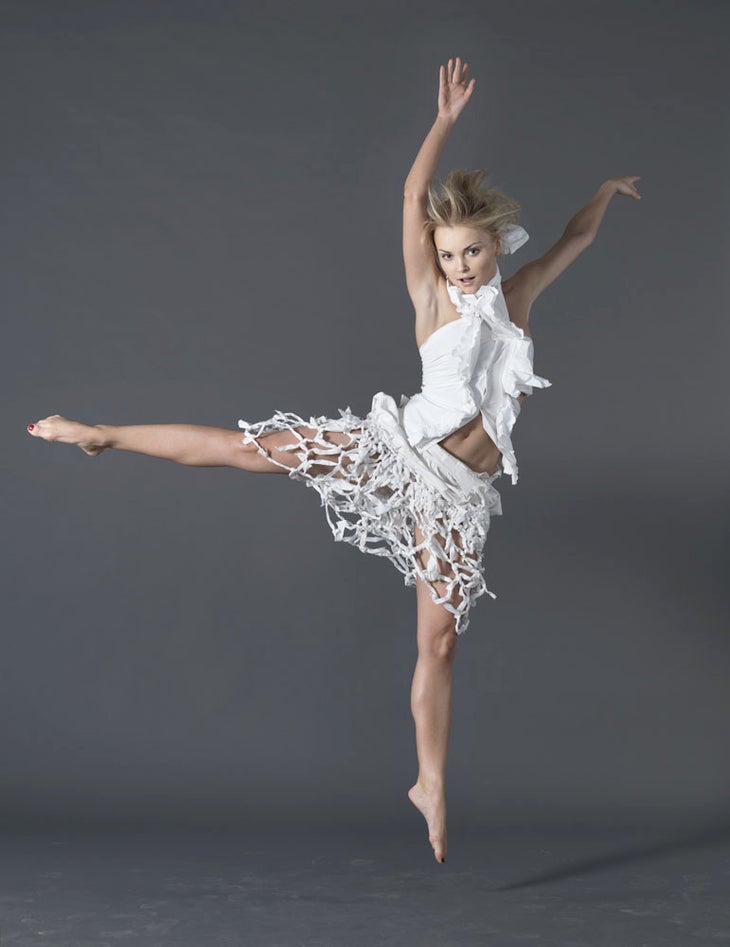 As if her plate isn't already full with an acting career and her nonprofit foundation EkoMiko, Izabella Miko is also seriously into cooking. On the last day of shooting Starving in Suburbia, the new Lifetime movie she co-stars in, she treated cast and crew to her "vegan energy balls"—made with coconut, ground nuts, flaxseed, hemp seed, and spirulina, then dipped in melted vegan chocolate chips. Which goes to show she couldn't be more different than the character she plays in the movie, a pro-anorexia guru on a "thinspiration" Web site. The movie premieres April 26.
We're aware of how anorexia wrecks health, so what explains the continuing appeal of thinspiration Web sites?
I think we do everything through the Internet now, and you feel like you're anonymous when you're browsing. So the popularity of the sites will continue. When I read the script [for Starving in Suburbia], I remember thinking, that's completely exaggerated—and then I did a quick search and all these Web sites came up. I thought: I can't believe it, it's so easy. If you're a young girl or boy looking to lose weight and you want an easy way to do it, you start getting obsessed. People look through Instagram and Facebook, and they obsess about other people's lives and what they have, and then they start comparing. It's a really wrong path to go down. With eating disorders, unfortunately, it can lead to death. Unless parents are closely monitoring their kids' activity on the Internet, there's no way to protect kids from these sites. Until people speak up, it's not going to stop.
As people committed to a plant-based diet, we're attentive to what we eat. How do we avoid that attentiveness turning into an obsession?
I don't eat food; I nourish my body. That's how I look at it. Eating is an enjoyable thing, but when I think of mealtime, I don't think how I can satisfy a craving, I think how I can nourish my body. I believe in the mind-body connection, so if you put stuff in your body that's good for you, your mind will work better and you'll have a better spiritual connection. So, do some people get obsessed with, "Oh, this touched an egg, I'm not going to eat it"? Yes, but that's because they're looking for something they can obsess about. That's a whole other issue. It's a control issue. There's anger involved, and that's not spiritual and veganish.
What's distinctive about EkoMiko's approach to educating about the environment?
Everything that's on my Web site is super-positive. I don't talk about negative things. I don't talk about oil spills; I don't talk about Monsanto. That doesn't mean I won't talk about things that will cause change on a bigger scale, I just don't believe in spreading negative messages and angering people, because I think that's creating more of a problem. I try to convey the message in a fun, interactive way. All EkoMiko episodes and the stuff we do teaches that eco can be really sexy and fun, it doesn't have to be hempy and weird, because unfortunately the green life still has that stigma. I want people to come to the Web site and smile and laugh. I'm trying to get people interested who would never even think about green, sustainable living. I did a movie in Poland, where I saw all this waste, like people using plastic bags, and they didn't even know it was wrong, that was what was so scary.  A lot of them had no clue about recycling and using less water, so I wanted to create a foundation and a Web site to educate people. That's how it all started. A big part of it is making people aware so they can be conscious about their choices, so they know to look at how something is packaged, where it came from, and where it's going to end up, and that will be a factor in their purchases.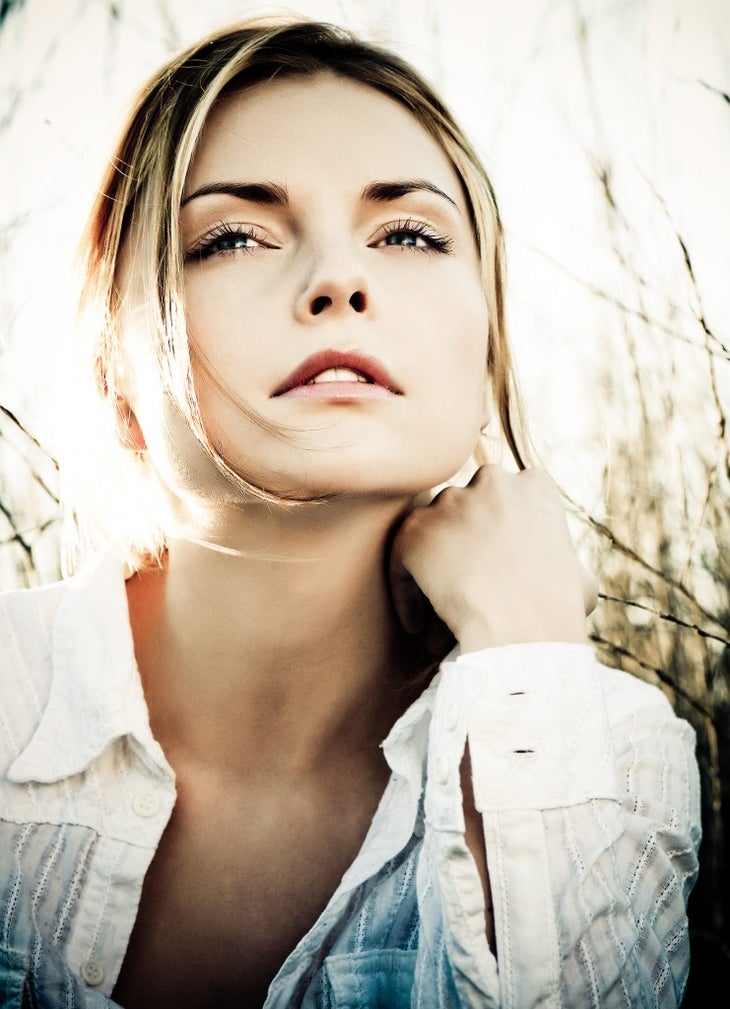 Are there ingredients you're experimenting with lately in your cooking?
I love lemongrass. I started growing lemongrass, which is kind of difficult, but it's so great. I make lemongrass sorbets. And when I'm traveling, I love getting unique spices and then using them in my cooking back home. I just got a bunch of interesting vanillas that I'm adding to dishes. I experiment with adding sweet spices to things that are savory and vice versa, like adding rosemary to pies. I think part of the problem with vegan cooking is things tend to taste the same unless you really make an effort.
Any cooking tips?
I'll put roasted coconut chips on top of things for a little crunch. A food dehydrator is amazing for making chips, including kale chips, which are so good with nutritional yeast, one of my favorite ingredients. It gives a cheesy flavor, and I use it to make [vegan] Alfredo sauce. Also, I'll cook a batch of something—like quinoa with grilled vegetables—and I'll make a sauce with tahini, agave, almond milk, cayenne, and curry, and keep the sauce separate from the quinoa and veggies, and then I'll freeze individual portions and have a meal ready to go.