The Best Vegetables
Getting the recommended servings of vegetables every day can be daunting. The USDA recommends five to ten servings of fruits and vegetables per day. Each serving should be about 80 grams; that's a half cup of cooked vegetables or a full cup of leafy greens. When breakfast and lunch are likely to be a protein bar, eating vegetables becomes a hassle at best. Vegetables are delicious and vital for improved longevity and overall health. Here are four great ways to incorporate vegetables into your already busy life. When buying vegetable products, buy foods you're likely to eat, and consider the vegetable content per serving and how easy they are to incorporate into your diet and schedule.
Heading out the door? Read this article on the new Outside+ app available now on iOS devices for members! Download the app.
Best Potato Chip Substitute
Off The Eaten Path Veggie Crisps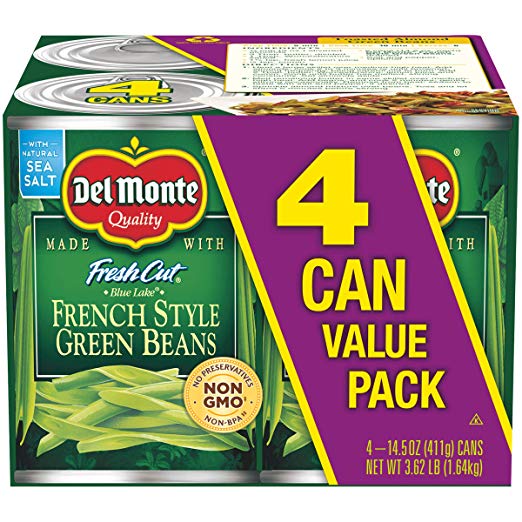 Crisp, Craveable Vegetables. Instead of eating the empty calories of potato chips, you can reach for these crisps when snacking. They're a medley of dried vegetables with added sea salt and antioxidants. Each 6.5-ounce bag contains six servings.
What We Liked:
If you love snacking but feel guilty for destroying a bag of potato chips in a single sitting, this is a nice alternative. It's just peas and black beans with added antioxidants, so you can enjoy snacking without being a burden on your body. Buy it here.
Most Snackable
Sensible Portion Garden Veggie Straws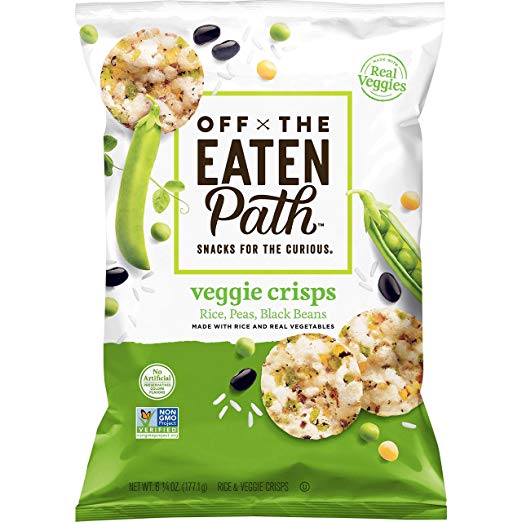 On-the-Go Veggies. Munch on tomato, spinach, and tumeric in an addictive and crunchy straw form. This alternative snack has 30% less fat than potato chips, with no cholesterol and no trans fats. A perfect alternative to other less-healthy snack choices.
What We Liked:
These single-serving, one-ounce bags are ideal for throwing into a gym bag or purse for a healthy snack while on the go. The individual serving packs also make it convenient for parents to keep kids occupied while shopping, without resorting to junk food. Buy it now.
Easiest Dinner
Barilla Pasta, Veggie Rotini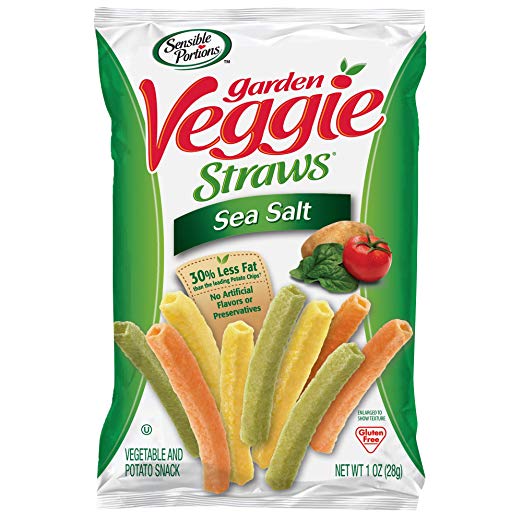 Zero Effort Vegetable Preparation. With this 12-ounce box of pasta, you can turn a carb-heavy meal into one that provides 20% of your recommended daily vegetable servings. Full of vitamins and minerals, each two ounce serving contains eight grams of protein.
What We Liked:
Part of what makes it so hard to eat the recommended serving of vegetables is the added effort of preparing the vegetables. Spinach and zucchini make up this colorful and healthy pasta, which is perfect for times when you have no motivation to make anything more than simple pasta for dinner. Get it now.