Chef John Fraser Gets Creative at the Vegetable-Forward Ardor in West Hollywood
Innovative, visually stunning vegetables take center stage at this stylish restaurant
Heading out the door? Read this article on the new Outside+ app available now on iOS devices for members! Download the app.
Chef John Fraser has been a leader in plant-based fine dining for more than a decade. After cutting his teeth in some of the most prestigious kitchens on the planet, he opened Dovetail in New York City in 2007. The elegant restaurant, acclaimed for its vegetarian and vegan offerings, lasted until 2018 – a long run in the competitive world of Manhattan dining. In 2016, he opened the fully-vegetarian Nix; the restaurant would become the first vegetarian restaurant in New York to recieve a Michelin star. While Nix wasn't able to survive the pandemic downturn, Fraser has just opened a vegetable-forward Greek-inspired restaurant in Midtown, Iris – and, just before the pandemic began, returned to his hometown of Los Angeles to open Ardor West Hollywood.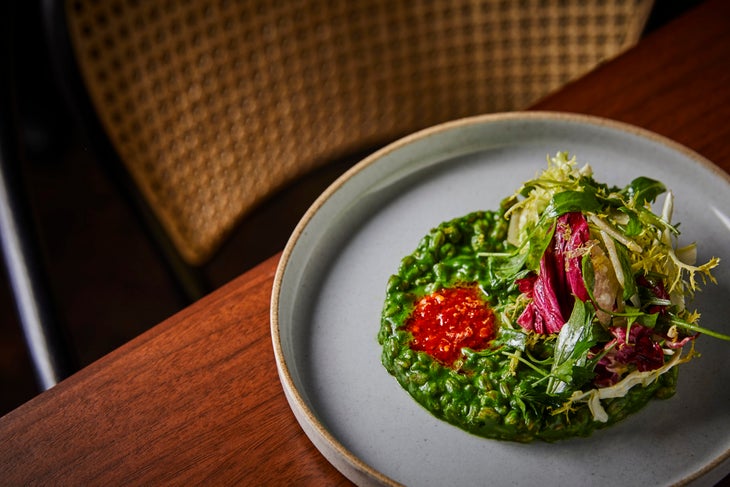 Situated inside the sleek West Hollywood EDITION hotel, Ardor is one of the most visually-stunning restaurants in town, with more plants and palm fronds than a millennial Instagram feed. And the food more than lives up to the look. Described as "vegetable-centric California fare," Fraser's dishes have simple titles on the menu – "tandoor carrots," "sweet potato curry" – that only hint at the inventive creations that arrive at the table. While not a fully vegetarian restaurant, there are plenty of options here for a vegetarian diner to order a really exciting, delicious meal.
We spoke with Chef Fraser about the rising demand for high-end plant-based cuisine – and what he's most likely to be found eating himself.
---
What inspires you to center vegetables in your cooking and be so creative with your plant-based dishes?
As a 99 percent-plant-based eater, I am excited to show off the creative possibilities. As the movement has grown, I feel one must compete in the space to stay relevant. I'm proud to have been part of the early movers [in plant-based fine dining] and excited to eat out and see how chefs are innovating in the space.
Nix, of course, was entirely veg, but Ardor is not. Can you speak a bit to what goes into the decision to be plant-centric, but not exclusively plants?
In my view, the hotel dining approach used to be about the number of dishes on a menu, about casting the widest possible net. Now I feel that hotel dining is more about recognizing the time of day and the type of people you'll be serving and reflecting their needs on the menu, while keeping our craft at heart. A menu that is mostly vegetables can be challenging. [It can be difficult] to be both commercially responsible and meet guest satisfaction. For people who waver in and out of plant-based we try to field their needs in an artful and delicious way.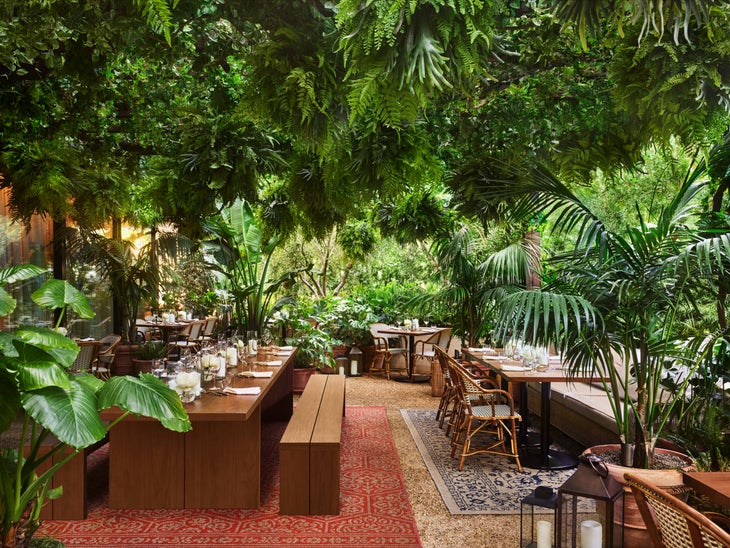 What is your favorite vegetable dish on the Ardor menu?
The cauliflower cacio e pepe is my favorite. It reaches across the seasons with different inclusions of fruits and veggies but the base is a mixture of raw and cooked cauliflower with spicy black pepper and salty cheese. Hard to get that wrong!
Why do you think it's important for chefs and restaurants to embrace plant-forward menus in these times?
More and more of our guests have demanded plant-based choices. It feels to me that their choices are not always based in activism or religious beliefs, but sometimes in how they are feeling that day. We recognize that the food we eat has an impact on how we feel and think. It's no longer a fad diet or a fringe group that is driving the conversation. It is everyday people looking for alternatives –  and they want it to taste good.
---
RELATED: Chef Shenarri Freeman is Cooking Vegan Soul Food That Everyone Wants to Eat
---
Get more of what you love from VT. Follow us on Instagram, Facebook, and Twitter, and sign up for our email newsletters.