The Best Vegan Eggs for Your Favorite Breakfast Recipes
There's been an explosion of vegan egg replacements on the market. We had a chef test them out and pick which product is best for some essential recipes.
Heading out the door? Read this article on the new Outside+ app available now on iOS devices for members! Download the app.
If you think of breakfast, there's a good chance you're envisioning eggs in one of a hundred different variations. And, these days, vegans can enjoy many of those same preparations. Gone are the days when the best bet for an 'egg replacement' was a sad tofu scramble served by a stringy, patchouli-scented hippie. Now we've got chefs and food scientists creating new vegan eggs all the time. In fact, there are so many vegan eggs on the market today that it can be confusing to decide which ones to buy and for what uses.
I decided to test out a variety of vegan eggs available at my local supermarket and share which I think is the best for each of four popular breakfast dishes.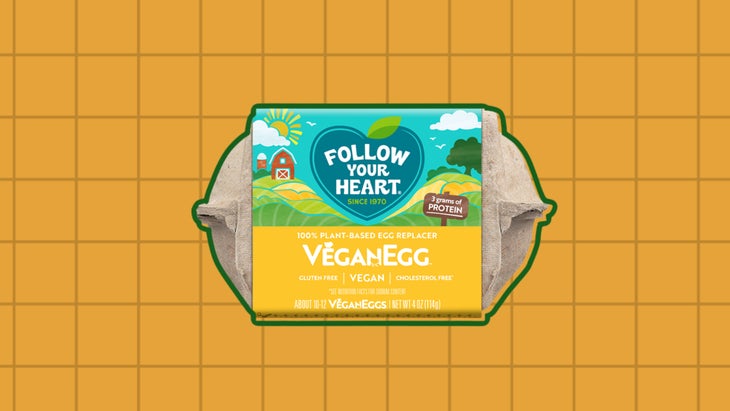 Best Vegan Eggs for an Omelette: Follow Your Heart VeganEgg
Early in my career, I worked at a grocery store for a year and I remember when the store got these in for the first time. I think it was the first vegan egg I saw for sale. These vegan eggs come in an egg carton-style package; each 'egg' is a powdered replacement. I was blown away the first time I tried it out.
When testing it out for this story, I considered scrambling it, but found it worked even better for an omelette. The texture comes out smooth and I was able to flip it with ease, allowing both sides to cook well. Note that these come perfectly seasoned already, so you'll want to hold back on adding extra salt.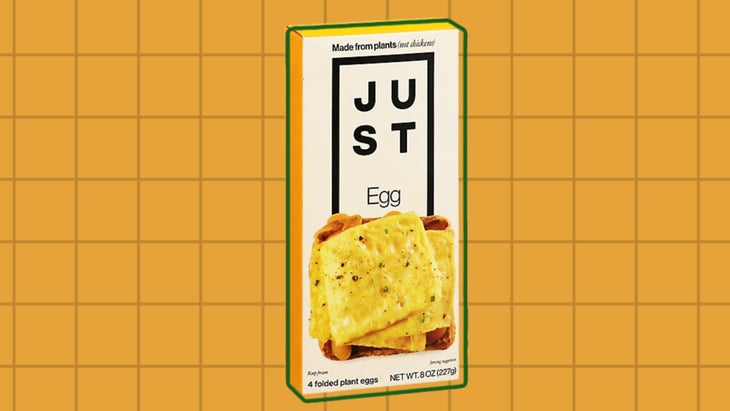 Best Vegan Eggs for a Breakfast Sandwich: JUST Egg Folded Plant Eggs
JUST Egg seems to be the most-adopted egg alternative in the vegan community. I've noticed that most cafes with vegan egg options use this brand. As I was searching for the liquid JUST Egg bottle in my market, an employee, who was also a fellow vegan, pointed me in the direction of these pre-made patties. I bought both the bottled and the patties to compare.
Surprisingly, there was quite a bit of a difference between the two. I had made a sort of mini omelette with the bottled version and folded it similar to the egg patty. The patty was simply seared in a pan, flipping halfway the cooking time. The patty came out much airier and fluffier compared to what I made from the liquid. And, because the patty was pre-cooked, it was able to brown a bit on the pan, which I really liked. And I just overall thought the patties had a better taste.
Plus, they're the perfect choice for a breakfast sandwich. It stays intact with every bite, something very important for a sandwich. There is nothing worse than taking the first bite of a sandwich and you've got stuff pushing out of it from the sides. Being super quick and easy doesn't hurt.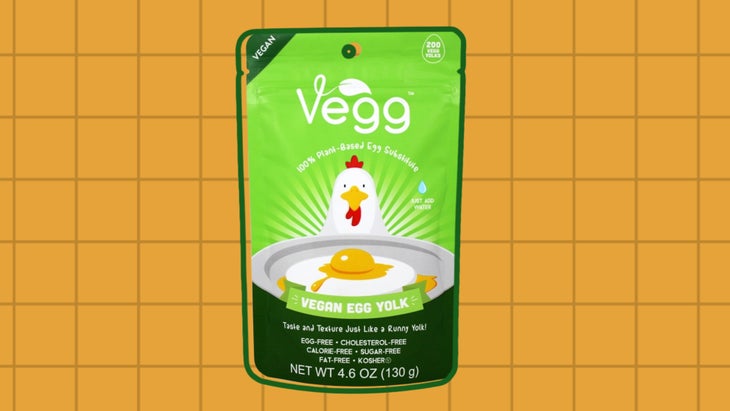 Best Vegan Eggs for Avocado Toast: Vegg Vegan Egg Yolk
Vegg is a perfect example of how far we've come with our vegan products. When I went vegan in 2011, I would never have imagined that we would be here talking about a vegan egg yolk. The first time I saw such a thing was at a restaurant in downtown Los Angeles, where it was considered super novel – and for years that was the only place I knew of that you could try an egg-free yolk. Now you can purchase a packaged one and just make it at home.
Look, I'm not someone who thinks the runny yolk of a fried egg makes everything better. Very few things, in fact. But one that really benefits: a thick slice of toast, piled with avocado. If done right, avocado toast can be pretty satisfying on its own. But adding a nice fatty egg on top of it will only make it better.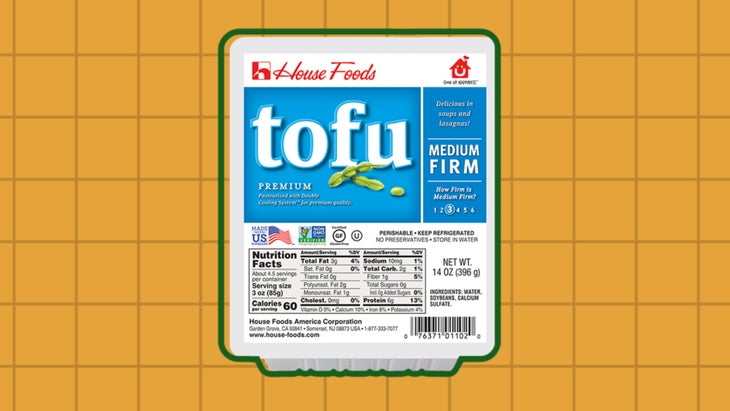 Best Vegan Eggs for a Classic Scramble (and Breakfast Burritos): Tofu
I know I started by telling you how far we've come from our tofu scramble days but I think the original vegan breakfast still has skin in the game. Besides, tofu scrambles done well can be just as good as something created down at the vegan egg lab. In fact, I find that a scramble with tofu and black salt has the most "eggy" taste out of anything I tried out.
Black salt has a strong sulfur taste to it which recreates a flavor similar to an actual egg. I buy my black salt at an Indian market; it comes in a pretty big container so you'll have plenty of scramble supplies. Depending on the tofu brand, I go for a soft or medium firmness. We're looking for something that has a light crumble but doesn't fall apart too much – like a soft scrambled egg texture, you might say.
Once you've made your tofu scramble, I recommend wrapping it up in a breakfast burrito. It's exactly the thing to scarf down when you're starving or hungover. All that tofu protein will get the job done.
---
RELATED: Are Figs Vegan? Are They Even a Fruit? We're Answering Your Big Fig Questions
---
Get more of what you love from VT. Follow us on Instagram, Facebook, and Twitter, and sign up for our email newsletters.