Should You Try Vegan Beers?
Heading out the door? Read this article on the new Outside+ app available now on iOS devices for members! Download the app.
Vegan beer is having its moment.
Not only are more vegan craft brews showing up at vegfests like LA's and Portland's Vegan Beer & Food Festival and the Toronto Vegan Food and Drink Festival, but even Ireland's 256-year-old Guinness is going animal free, due to pressure from vegetarians and vegans. The company announced last November that by late this year it will alter its centuries-old brewing technique to forgo a filtering process that uses fish byproducts.
What is vegan beer, anyway?
"There's long been a misperception that all beer is vegan," says John Schlimm, author of The Ultimate Beer Lover's Happy Hour (Cumberland House, 2014) and a member of the Straub Brewery family of Pennsylvania. "But people are starting to ask questions about what's in their beer, and more specifically how it's produced."
It is often in the making that some brews lose their animal-free status. At the filtering stage, manufacturers may use isinglass (made from fish bladders) and other animal products, such as egg whites and seashells.
This is more common among craft brewers, in fact, since many large breweries can afford sophisticated filtration techniques that don't require these animal-derived products. A beer may also be vegetarian, but not vegan, if dairy (as in a milk stout), honey, or other ingredients from animals are added.
See also How to Pair Beer with Vegetarian Food
Your favorite beer: Is it vegan?
If you're not sure whether your brew of choice is vegan, here's a super-simple way to find out: Plug a beer name into Barnivore.com, the definitive online directory of vegan-friendly alcohol. The database currently has more than 22,000 entries (which also include wine and liquor) from around the world, the great majority of them suggested and vetted by the Barnivore community, says co-founder Jason Doucette, who's been vegan for 18 years. Doucette says Barnivore encourages people to write to companies that they're interested in to check if a beer and its manufacturing and bottling processes are in fact completely animal free.
Since so many craft beers have limited and very local distribution, and since many are made seasonally and in limited runs, Barnivore relies on its users to keep the site's entries as up-to-date as possible.
Also available: Download a Barnivore-powered app to your phone or tablet, such as Vegaholic ($2 for iPhone) or Vgan ($2 for Android).
Vegan-beer winners
Don't expect vegan beers to taste different from non-vegan ones. Says Schlimm, "It's the same as with beer in general, since most are naturally vegan-friendly. You have the styles you like: If you like hop-heavy beers, you go after those. If you like malt, you choose those. There are some good, specifically 'vegan'-labeled beers and some you'd dump down the drain."
Since the availability of types of beer—and of craft beer, in particular—varies so much depending on the season and where you live, it can be hard to recommend specific bottles.
Schlimm says that a side effect of the growing love for vegan beer has been an interest in beer and plant-based food pairings.
"That's the hottest trend in entertaining," he says. "With all the great vegan recipes out there, vegans can enjoy the same level of delicious food. It's all about matching the flavor profile of the beer and food, and having fun with it."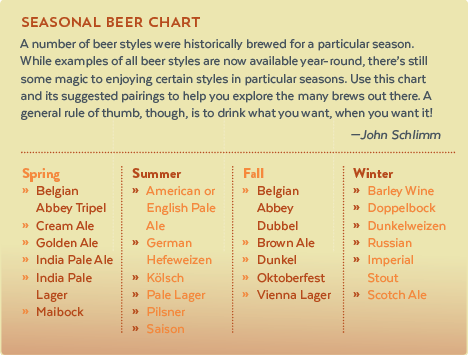 By Lorie Parch
SaveSave