Q & A with Dr. Neal Barnard
Q & A with doctor, author, founder of the Physicians Committee for Responsible Medicine, and long-time plant-based diet advocate
Heading out the door? Read this article on the new Outside+ app available now on iOS devices for members! Download the app.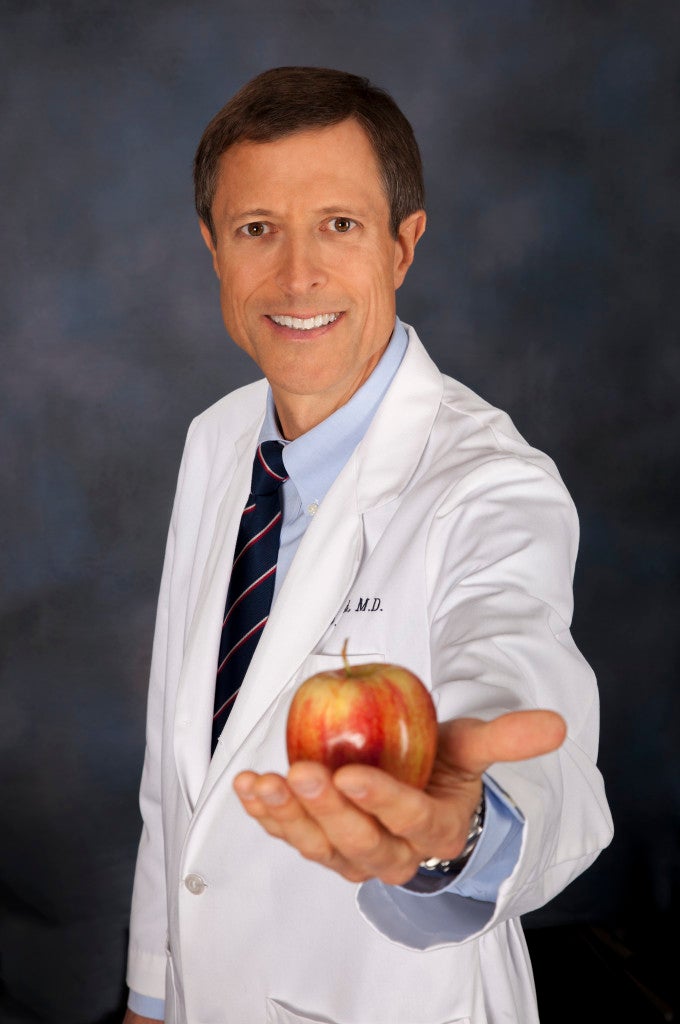 We got the great opportunity to chat with Dr. Neal Barnard, M.D., founder and president of the Physicians Committee for Responsible Medicine and advocate of the plant-based diet. The best-selling author has been a speaker many times at the Holistic Holiday at Sea, a Caribbean journey on a luxury cruise line ideal for those interested in health or a plant-based lifestyle. The vacation features specially prepared vegan foods, lectures, workshops, and social events all geared towards living a healthy lifestyle.
VT:What has your experience been working with Holistic Holiday at Sea?
Dr. Barnard: I've been teaching classes on the cruise for a number of years, and it is amazing to see the explosion of interest in vegan diets. There are now a good 1,500 people in the program, each of them taking advantage of the learning experience and the healthful, delicious food.
VT:Who would especially enjoy this cruise?
Dr. Barnard: The Holistic Holiday at Sea cruise is perfect for anyone who is looking for an adventure and immersion-style program that blends preventive nutrition, holistic medicine, and fresh, plant-based foods, into one journey. The six-day cruise lets you put the latest health research into practice, whether you're a health care provider or health-conscious consumer, with daily yoga sessions, poolside chats, and evening lectures with celebrity chefs, physicians, researchers, and book authors. It's a collaborative experience, and clinicians can earn continuing medical education (CME) credits from the University of Miami's Miller School of Medicine.
VT: In your lecture called Power Foods for the Brain, you talk about what type of diets can be beneficial and which can be harmful to memory and cognition. To summarize, which foods should we avoid and which ones should we eat more of?
Dr. Barnard: The latest research shows saturated and trans fats, the kind you'll find in meat, butter, cheese, and packaged items, like cookies and cupcakes, can more than double the risk for Alzheimer's disease. Many manufacturers are removing trans fats from their products, but consumption of saturated fats remains dangerously high.
The good news is that not all fats are bad fats. A handful of nuts and seeds, which pair well as a salad topping, can provide cognitive benefits, thanks to a healthful dose of vitamin E. You can also find traces of vitamin E in beans, whole grains, and leafy greens, which provide fewer calories, but still deliver an array of brain-boosting nutrients, including folate and B vitamins.
For example, The Chicago Health and Aging Project, led by Dr. Martha Clare Morris at Rush University, finds eating one daily serving of a leafy green vegetable, like spinach or kale, can significantly delay the onset of cognitive decline. Other brain-boosting foods to add to your diet include blueberries and grapes, thanks to a high concentration of anthocyanins, and sweet potatoes, a dietary staple of the Okinawans—the longest lived people on Earth.
The take-home message is that the same foods that are good for your heart and your waistline are good for your brain. And outside of boosting metabolic health and reducing the risk for Alzheimer's disease, these same foods, the healthy basics—vegetables, fruits, whole grains, and legumes—work together to boost productivity, overall mood, and quality of life.
VT:How do you choose what to talk about on the cruise?
Dr. Barnard: We look at topics that are timely and that will deliver the biggest impact for participants. We often ask ourselves what information can we provide to doctors that will help them write a disease-fighting prescription for their patients? How can we convey the latest research to consumers looking to reach optimal health and slash the risk for chronic disease? What is new and hasn't been discussed before?
VT:What motivated you to start the Physicians Committee for Responsible Medicine?
Dr. Barnard: After medical school and residency, I felt it was essential to do more than simply treat heart attacks as they came in the emergency room door. We needed to promote prevention—and that really means nutrition, particularly a plant-based diet. And I also was eager to promote more ethical research—especially alternatives to animal research.
After 30 years, our efforts are paying off. We've conducted key research studies establishing the value of plant-based diets, have established programs to spread the word far and wide, and have changed government policies. We have also had a major effect on the use of animals in medical education, testing, and research, although many challenges remain in each of these areas.
VT:Can you tell us about the new Barnard Medical Center?
Dr. Barnard: Our medical team provides primary care, but we provide extra support for nutrition, which is often the key issue in health. So, in addition to medical appointments, we have a comprehensive nutrition education system. So a person with a high cholesterol level, for example, will get the help he or she needs to get the bacon and eggs out of the diet. And if he or she still has a high cholesterol level even when following an optimal plant-based diet, we could certainly prescribe a statin drug—but we will call that "alternative medicine."
We opened our doors in February 2016 and look forward to expanding our reach in the near future.
VT:What is your favorite VegetarianTimes.com recipe, or one you would like to try?
Dr. Barnard: The Black Bean Breakfast Burrito with Plantains and Mango Salsa looks like a great way to start the day. Each burrito is packed with about 10 grams of both protein and fiber, is naturally low in fat, and contains a combination of both sweet and spicy ingredients. I'm delighted to see a growing food movement where health and culinary skills collide. Plant-based foods aren't just good for you, but can taste great, too!