Why You Should Visit a Farm Animal Sanctuary
Heading out the door? Read this article on the new Outside+ app available now on iOS devices for members! Download the app.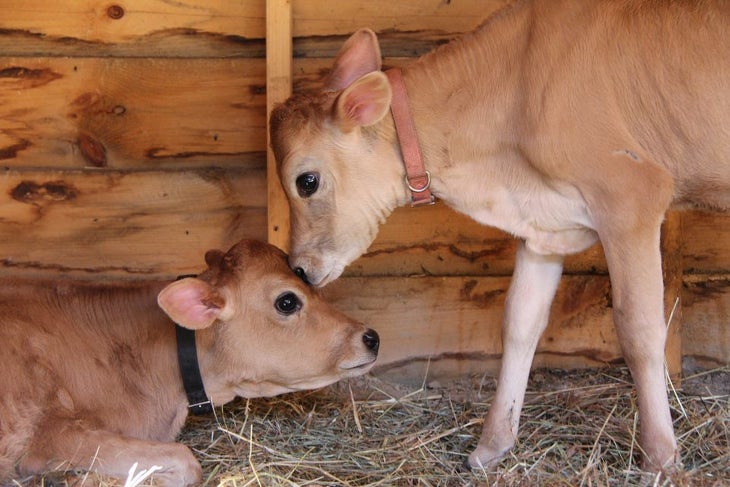 PHOTO Two calves at New York's Catskill Animal Sanctuary who were destined to become veal before being rescued.
Photo courtesy Catskill Animal Sanctuary.
A farm animal sanctuary is where the lucky farm animals end up when they've been rescued from not-so-lucky circumstances. Run by kind-hearted animal lovers, these sanctuaries provide peace, love, shelter, and nourishment to animals who otherwise might have been slaughtered. They are truly amazing places to visit, and with summer just around the corner, it's a perfect time to drop by. (To find a farm animal sanctuary near you, check out sanctuaries.org.) Read on for more on what to expect from your visit.
You'll have an experience like no other. Visiting a farm animal sanctuary is a terrific experience for you or for the whole family. You can take a tour, or even volunteer. You will see how farm animals live with each other, and relate to humans. Personalities emerge, and bonds start to form. You will be touched by the animals' stories, and have your own unforgettable stories to tell of your experience. You might even be inspired to sponsor an animal.
You might take a vegan cooking class. Many farm animal sanctuaries around the country offer cooking classes to help you maintain a healthful, plant-based diet. Check the website of the farm sanctuary you plan to visit to see if they offer cooking classes, and be sure to sign up in advance.
You'll get inspired to get involved. Being surrounded by so many incredible farm animals—cows, horses, goats, chickens—might just inspire you to take action. Volunteering at a farm sanctuary might become your regular hobby, or you might decide to reach out to your local and federal representatives on behalf of the millions of farm animals who aren't as lucky as the ones you've met at a sanctuary. There's no better place to learn about all the ways that you can help.
SHARE WITH US: Have you visited a farm animal sanctuary? If so, which one? Tell us about your experience below.
About Jenné Claiborne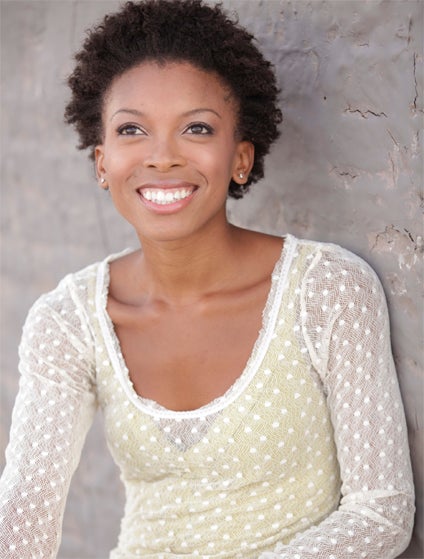 Jenné Claiborne is a vegan chef, cooking instructor, and health coach based in New York City. On her vegan food blog, Sweet Potato Soul, she shares delicious healthy recipes inspired by her Southern upbringing and world travels. She also has a vegan cooking show on Youtube. Follow Jenné on Facebook, Twitter, Youtube, and Pinterest.