Supermarket Explorer: Yuba (Tofu Skin)
My initiation into the mysterious and tasty world of tofu skin—also known as "yuba" or "bean curd sheets"—took place in a crowded vegetarian restaurant in San Francisco's Chinatown. Staring into an unfamiliar menu, I took a gamble on "stuffed bean curd rolls."
Heading out the door? Read this article on the new Outside+ app available now on iOS devices for members! Download the app.
My initiation into the mysterious and tasty world of tofu skin—also known as "yuba" or "bean curd sheets"—took place in a crowded vegetarian restaurant in San Francisco's Chinatown. Staring into an unfamiliar menu, I took a gamble on "stuffed bean curd rolls." It was one of the best dining-out decisions I've ever made, and today I can't imagine not having tofu skin in my culinary arsenal.
Tofu skin is a byproduct of the tofu-making process; as soy milk is heated to form curds, a rich, fatty layer forms over the top—much the same way that dairy milk does when heated. To make the "skin," or "sheets," this layer is gently removed and dried.
At Asian grocery stores, you'll typically find tofu skin sold three ways: dried, fresh, and frozen. The dried sheets crumble easily and work best when added to soups or casseroles to add texture. If you're lucky enough to find the fresh stuff, the possibilities are limitless; try marinating it, then slicing and adding to salads or stir-fries, or stuffing it into a sandwich. The frozen sheets have a firm, slightly rubbery texture that becomes soft and pliable when moistened. If sealed in an airtight package, it stays fresh for months and offers a lot of versatility.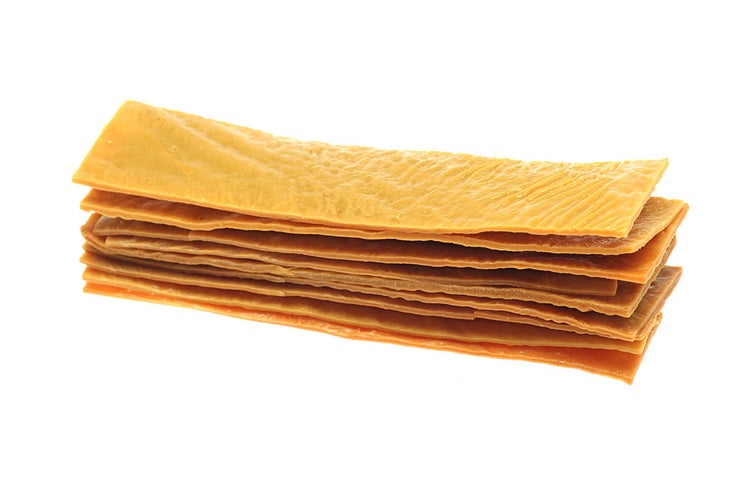 One of my favorite ways to prepare tofu skin was inspired by that initial dining experience in Chinatown. In assembly-line fashion, I spoon homemade stuffing or filling onto tofu skin sheets, then roll them up into mini burrito-shaped cylinders. I pop these into a baking dish, ladle a flavorsome broth on top, then bake in the oven. As they cook, the inner tofu layers become soft, and the outer layer of the roll forms a crunchy crust. When served with a rich gravy or dipping sauce, it makes a great addition to a vegetarian buffet.
Newbies will have fun experimenting with these tried-and-true tofu skin recipes: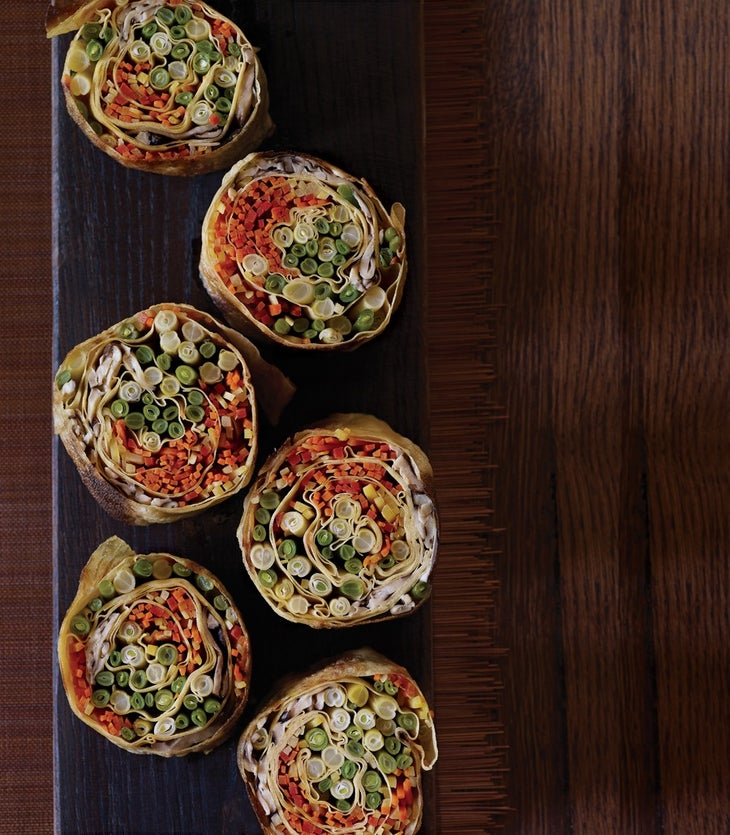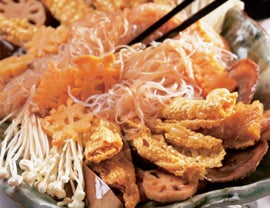 ——-
Aurelia d'Andrea's passion for travel is deeply intertwined with her love of food. Whether in Perth, Prague, or Phnom Penh, she always gravitates toward local markets in search of edible treasures, and takes pleasure in recreating tasty travel memories at home in her tiny Parisian kitchen.