Vegan Brunch Ideas
A vegan brunch can be delicious, filling, and inviting. Here are tips for switching out the animal products to create an impressive vegan brunch.
Heading out the door? Read this article on the new Outside+ app available now on iOS devices for members! Download the app.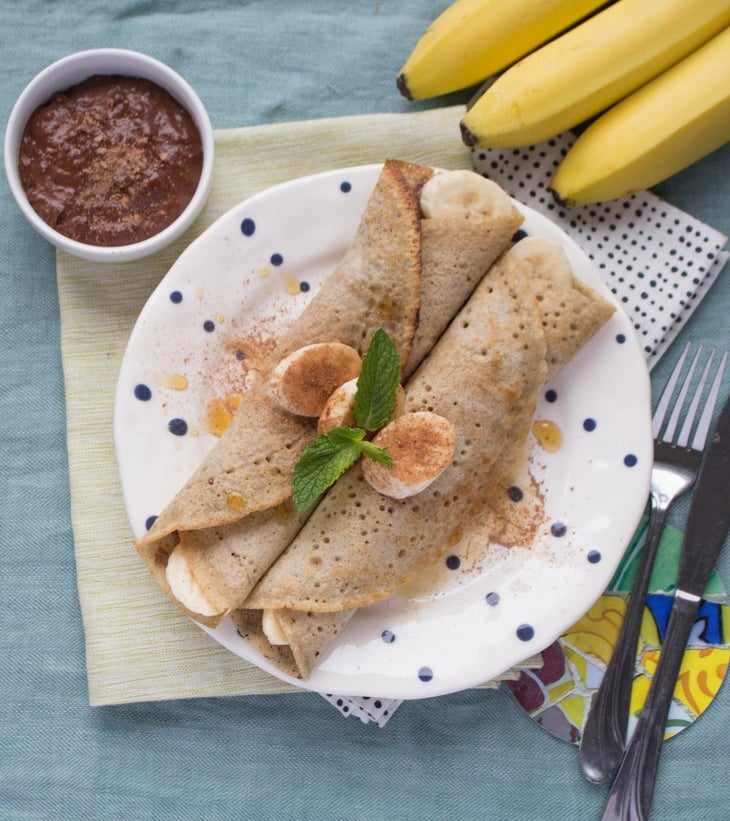 In my time as a vegan blogger, chef, and health coach, I have been asked dozens of times to share brunch recipes that would be appropriate for vegans and omnivores alike. When thinking of brunch, we often think of egg omelets, quiches, crêpes, sausages, and fruit. For a typical American brunch, the only vegan item I can think of is the fresh fruit! However, a vegan brunch can be delicious, filling, and inviting too. Here are my tips for switching out the animal products to create an impressive vegan brunch.
1. Veganize your traditional recipes. There are hundreds of vegan alternatives to animal-based ingredients. One of my favorite brunch dishes is quiche. How can you possibly make it without the eggs? Replace them with tofu. The texture is spot on, and with the right spices, you've got the tastiest quiche ever. Other replacements include:
● Ground chia or flax for eggs in crepes, pancakes, muffins, and waffles. One tablespoon of ground chia or flax stirred into 3 tablespoons of warm water will thicken up and become the equivalent of one egg.
● Tempeh bacon instead of pork or turkey bacon. It's full of flavor and nutrition. You can also make amazing vegan bacon with shiitake mushrooms, coconut pieces, and eggplant.
● Don't miss out on those buttery biscuits! Replace cows' milk butter with Earth Balance. It's great for baking and spreading.
● Soymilk plus a teaspoon of apple cider vinegar becomes an excellent buttermilk substitute. It's perfect for biscuits or pancakes.
● Field Roast breakfast and apple-sage sausages are a great animal-free alternative. I've served these to countless meat eaters, and they all love them!
2. Celebrate the fresh green produce of spring and summer by serving salads at brunch. My favorite brunch veggies are arugula, baby kale, beets, asparagus, and broccoli. The possibilities are endless, and the result is a table full of nourished and happy guests.
3. Keep it simple. If you aren't accustomed to making a vegan brunch, don't try to make too many recipes at once. Choose a few that seem easy to make, yet are fabulous crowd pleasers. I usually serve a colorful salad, a savory dish, a sweet dish (like crêpes), fresh fruit, and, of course, mimosas.
Jenné Claiborne is passionate about helping women adopt and maintain a plant-based diet so they can improve their energy, lose weight, and feel their very best. Founder of The Nourishing Vegan, a New York–based personal chef service, she is also the creator of Sweet Potato Soul, a vegan food blog that features recipes, tips, and cooking videos.