Brussels Sprout and Artichoke Stir-Fry
Seasonal favorites with an Asian twist
Heading out the door? Read this article on the new Outside+ app available now on iOS devices for members! Download the app.
"I wanted to create a seasonal stir-fry with two of my favorite crisp and crunchy vegetables—Brussels sprouts and Jerusalem artichokes. The latter balance the root and solar plexus chakra and contain the prebiotic inulin that can help support probiotics in the body for better digestion and all-round good health. In the stir-fry, they add a welcome texture."
Reprinted with permission from Vegan Recipes to Enhance Your Yoga Life: Food to Balance and Invigorate Your Chakras, CICO Books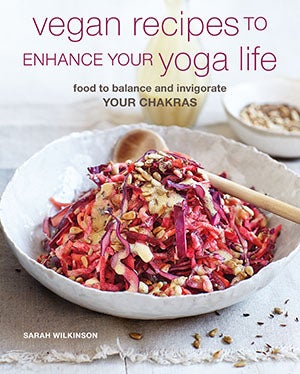 Ingredients
3½ oz brown rice noodles
3 tablespoons canola/rapeseed oil
1 red onion, chopped
1 garlic clove, crushed
10½ oz Brussels sprouts, sliced
2 Jerusalem artichokes, sliced
½ teaspoon finely chopped red chili
1 tablespoon grated fresh ginger
2 tablespoons dried goji berries
To garnish
2 tablespoons sesame oil
tamari sauce, to taste
2 tablespoons chopped walnuts
Preparation
1. To cook the rice noodles, place in a pan of boiling water and simmering for the time indicated on the package (usually 5–8 minutes).
2. While the noodles are cooking, heat the oil in a wok. Add the onion and garlic and stir-fry for 1 minute over a high heat. Add the Brussels sprouts and artichokes and continue to stir-fry for 5 minutes, then add the chili, ginger, and goji berries and stir-fry for a further 3 minutes.
3. Drain the noodles and either stir through the vegetables before serving or serve the vegetables on top of them. Drizzle with the sesame oil, add tamari sauce to taste, and scatter with the walnuts.