Ask a Chef: Fran Costigan
When you consider that chef Fran Costigan's mother dished up chocolate ice cream for breakfast, it seems fated that the dessert queen's latest cookbook should be titled Vegan Chocolate.
Heading out the door? Read this article on the new Outside+ app available now on iOS devices for members! Download the app.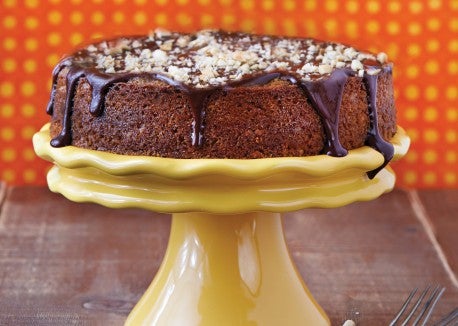 When you consider that chef Fran Costigan's mother dished up chocolate ice cream for breakfast, it seems fated that the dessert queen's latest cookbook should be titled Vegan Chocolate. Dazzling images fill this 300-page tome dedicated to the dark stuff, but it's the delectable recipes for everything from éclairs and truffles to brownies and bonbons that have chocoholics everywhere swooning. (For a taste of the recipes in her book, check out Fran's Vegan Gourmet column in the January/February 2014 issue of Vegetarian Times.) Here, Fran shares her wisdom and experience on one of the culinary realm's tastiest topics.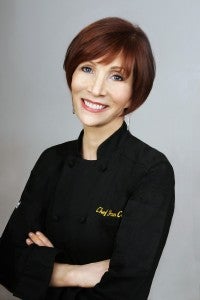 How long did you spend researching and writing this gorgeous cookbook?
Two years, from proposal to final edit. Recipe testing was intense, albeit extremely tasty. It astonishes me still that 150 pounds of high-percentage chocolate and 75 pounds of cocoa powder were used during the making of Vegan Chocolate! I believe it is my responsibility to have every recipe fully tested and reliable before sending out to the testers, a diverse group from newbies to pros, in kitchens across the United States, Canada, Europe, and Australia. Including metric measurements meant adding time to the project, but having a book that can be used worldwide was important to me.
I want to make something incredible for my sweetie on Valentine's Day. What recipe would you recommend?
There are so many choices. I'd have to ask some questions of you first: How much time do you have? Do you want crunchy or smooth, to use the oven or not? For an oven-free, quickly made, total chocolate experience, I suggest dark chocolate truffles, which are sensuous morsels that melt in your mouth. Vegan Chocolate tester Lisa Pitman, a blogger and accomplished cook from Toronto, wrote of the Spicy Ginger Truffles, "Not only are these exquisite, but they are perfect when you want to spice things up with a certain someone." You can feed truffles to one another from a pretty plate and call it a night, or serve with White Russians or alongside the Mocha Crème Brulée.
Are there any specific trends in the world of chocolate that you're excited about?
I'm quite excited to see the ever-increasing sales and interest and in premium dairy-free, high-percentage, ethically-produced chocolates. With Valentine's Day fast approaching, it's a good time to acknowledge that—shockingly and shamefully—slavery (including the use of child slaves) exists within the cacao-production industry today. A list of sources for organic and fair-trade ingredients is found in Resources section of Vegan Chocolate and I recommend checking the Food Empowerment Project's Chocolate List.
It's hard to believe, but some people actually aren't fans of chocolate. What sweet treat do you recommend for those folks who don't know what they're missing?
I have met a handful of people over the years who've said that they don't like chocolate. Most of the time, after we've talked and done a little tasting, the realization is that the chocolate desserts they've not enjoyed were either too sweet or too dark for their taste. I recommend lighter chocolate desserts, such as the Blondies, Chocolate Orange and Almond Olive Oil Cake, Vanilla Chocolate Chip Cupcakes, Chocolate Chip Almond Anise Biscotti, Watermelon Granita with Chocolate Seeds, and the Chocolate Vodka.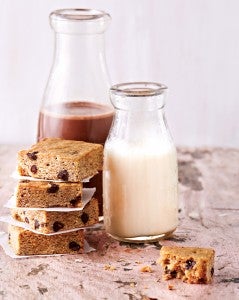 You've had success as a pastry chef, a culinary instructor, and now, a cookbook author. What domain will you conquer next?
My work continues to be varied, and that suits me to a tee. I'm working with culinary students at New York City's Food and Finance High School as part of an initiative by the NY Coalition for Healthy School Food. My vegan chocolate demo will kick off this February's Art of Chocolate Weekend at Mohonk Mountain House in New Paltz, NY, and I'm one of the presenters on next year's inaugural Main Street Vegan Cruise. I'd like to take my NYC-based Costigan Vegan Baking Boot Camp Intensive on the road, literally and virtually; and do even more travel teaching and events at vocational and professional schools. Because I believe in ongoing life-learning, I am in process of completing Dr. T.Colin Campells' E-Cornell Course in Plant Based Nutrition. And I'm sorting through ideas for another book.
——-
Aurelia d'Andrea's passion for travel is deeply intertwined with her love of food. Whether in Perth, Prague, or Phnom Penh, she always gravitates toward local markets in search of edible treasures, and takes pleasure in recreating tasty travel memories at home in her tiny Parisian kitchen.