Go on a Veg Cruise!
Check out the annual Holistic Holiday at Sea, which takes passengers on a cruise in the Caribbean while they enjoy vegan cuisine, cooking classes, experts' lectures, and health-focused activities.
Heading out the door? Read this article on the new Outside+ app available now on iOS devices for members! Download the app.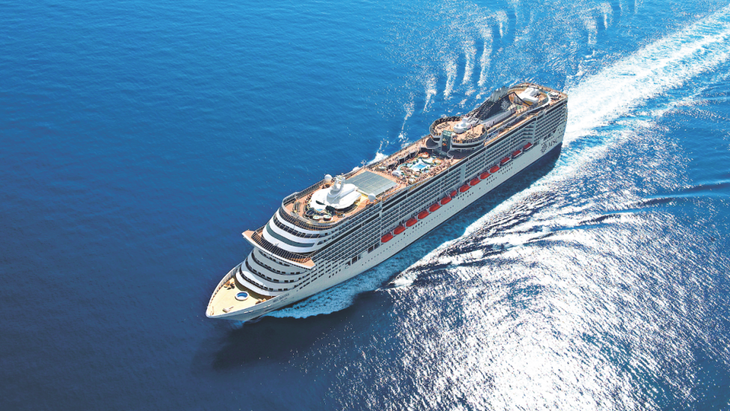 Spend a week cruising the Caribbean while enjoying vegan cuisine, cooking classes, experts' lectures, and health-focused activities.
It's the annual Holistic Holiday at Sea—the only cruise of its kind, this veg voyage will take you through St. Maarten, Puerto Rico, and the Bahamas while offering the opportunity to spend time with like-minded travelers and some big names in the veg world: Dr. T. Colin Campbell, Dr. Neal Barnard, Chef AJ, cookbook author Bryant Terry, and many more health and fitness experts.
How you spend your time on the ship is totally up to you—you can immerse yourself in daily lectures and fitness or cooking classes, or simply enjoy the healthful cuisine and take advantage of on-shore excursions. Click here for a video to learn more about the cruise.
Chef Mark Hanna oversees every multi-course meal, and the food is unforgettable. Special accommodations are available for those with health concerns (gluten free, low sodium, oil free, etc.). Want a taste of the macrobiotic-friendly cuisine aboard the ship? Here is a recipe from the cruise's cookbook, Greens and Grains on the Deep Blue Sea.
Soba Salad with Miso Vinaigrette
Serves 8
30 minutes or fewer
White miso, the mildest version of the soybean paste, is slightly sweet, and less salty than brown or red miso. We offer a range of amounts for it here, depending on how intense you like the flavor.
Ingredients:
1–2 Tbs. white miso paste
8 oz. soba noodles
1 Tbs. toasted sesame oil
1 Tbs. rice vinegar
1 tsp. pickled ginger
2 carrots, cut into matchsticks
1 head radicchio, thinly sliced
2 green onions, chopped
1½ sheets toasted nori, cut into thin strips
2 Tbs. toasted sesame seeds
Directions:
1. Cook soba noodles according to package directions. Rinse under cold water, drain, and place in large bowl.
2. Blend miso, sesame oil, rice vinegar, pickled ginger, and 3 Tbs. water in blender until smooth. Stir carrots, radicchio, green onions, nori, sesame seeds, and miso mixture into soba noodles. Serve cold.