How I Learned to Love Xanthan Gum (Through Gluten-Free Baking)
Heading out the door? Read this article on the new Outside+ app available now on iOS devices for members! Download the app.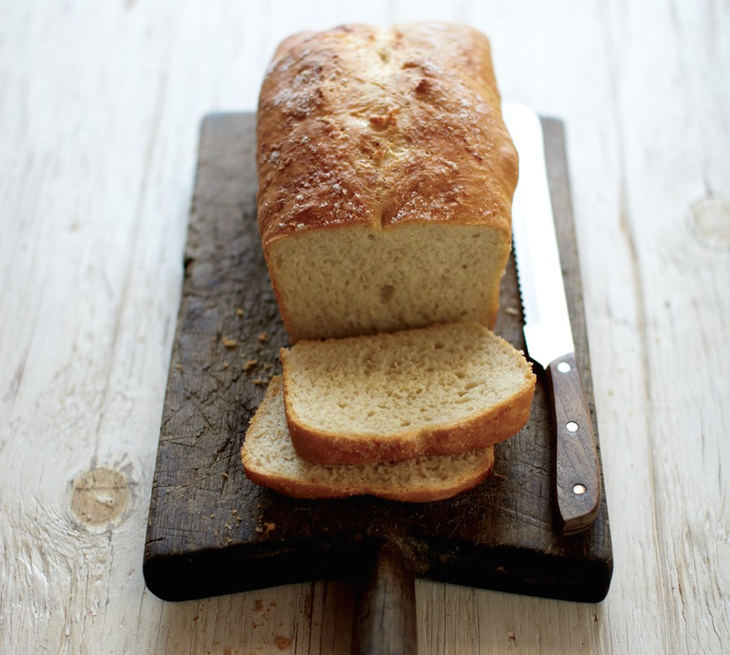 I am an obsessive label reader. Show me a food product or snack item I haven't heard of before, and I won't look at the packaging or calories—I'll zoom straight for the ingredients list.
For the longest time, xanthan gum was the scourge of my label searches. It sounded artificial and scary. I equated it with Red Dye # 2 in terms of hidden food dangers. "Look! It's in this ice cream!" I'd point out. And, "Can you believe they now put xanthan gum in salad dressings? What is the world coming to?"
Then I began my gluten-free baking journey. Xanthan gum is a common ingredient in gluten-free recipes. At first, I resisted using it thinking I didn't need "that artificial white additive." Turns out, I did.
After much, much trial and error, I learned that xanthan gum is one of the best baking ingredients around for mimicking gluten. (It also does some really cool things to sauces.) It's essential for any kind of gluten-free yeast bread. And it's not scary at all. Despite the freaky name, xanthan gum is just a dried, powdered plant gel. I guess that soft-serve ice cream is OK to eat after all!
If you want to get a better handle on how xanthan gum is used in gluten-free baking please join me in Vegetarian Times' online Gluten-Free Vegetarian Cooking course. In it, I share what I've learned about using xanthan gum in gluten-free baking, plus provide plenty of recipes that use xanthan gum as a gluten stand-in.
Too bad all those strange ingredients found in prepared foods aren't as harmless as xanthan gum!