Kale: How Much to Eat, Plus Healthy Kale Food Combos
Chef Jennifer Iserloh explains how much kale you should eat and how to make it even healthier.
Heading out the door? Read this article on the new Outside+ app available now on iOS devices for members! Download the app.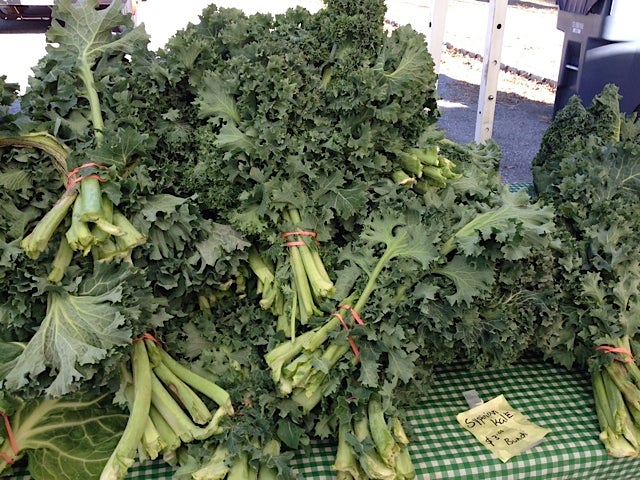 Odds are you've heard that kale is so magnificent for your health that you've wondered, but how much should I be eating? Chef Jennifer Iserloh, author of 50 Shades of Kale and one of the founders of National Kale Day, has the answer. Kale's amazing detox qualities make it a staple in our online course, Gentle Cleanse, a 3-step plan: 7-day detox, 3-week meal plans, and guidelines for making lifelong dietary changes. Use the code KALE25 to get 20% off until October 8th.
How much kale should I eat?
Chef Jennifer Iserloh suggests that consuming 3 to 4 cups of kale weekly is a good amount, especially when combined with other superfoods.
Studies show that combining two cruciferous vegetables makes their healing compounds more potent, so mix and match kale with vegetables in the same family such as broccoli, collards, cauliflower, Brussels sprouts, and cabbage.
Try combining kale with Mediterranean Kalettes. And always include other superfood greens such as spinach, mustard greens, and bok choy topped with healthy fats, nuts and seeds and dairy (if you do dairy) as a way to add interest as well as nutrition to your meals.
Include whole grains, such as quinoa, millet, and brown rice in your daily meals, and spice up dishes with zesty flavors of fresh herbs, citrus zest, spices, and fermented condiments. These contribute antioxidants and probiotics as well as flavor.