Taste Buds: Mango & Chili Powder
Chef Roberto Martin shares his favorite culinary pairing, tangy mango with the heat of chili powder, perfect for barbecues and warm days.
Heading out the door? Read this article on the new Outside+ app available now on iOS devices for members! Download the app.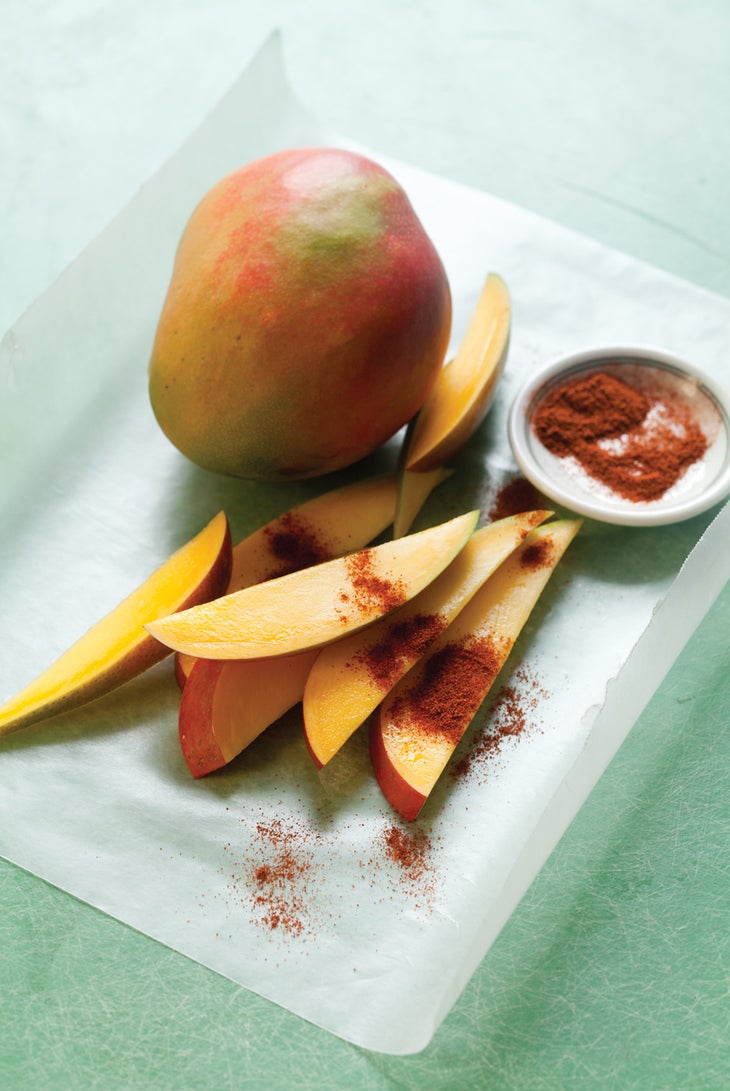 Roberto Martin, chef/owner of eLOVate, opening this spring in Los Angeles, and author, most recently, of Roberto's New Vegan Cooking, shares his favorite culinary pairing: mango and chili powder.
As a child, I got hooked on this pairing from pushcart vendors in Rosarito Beach, Mexico. Most carts offered a combination of watermelon, mango, honeydew, cantaloupe, and cucumber; I loved how the vendors sprinkled the produce with chili powder, salt, and fresh lime juice just seconds before they handed it to you in a paper cup. The fruit was always cold, juicy, and ripe, but all I really wanted was the mango!
Unlike the other fruits in the combo, mango has a tangy sweetness that perfectly balances the heat of the chili powder. The key is to use a flavorful chili powder like ancho or guajillo chili powder. I love to serve fresh-cut mango and chili powder at barbecues, and my wife and kids have grown to love the pairing too. It's really refreshing on a warm day.
For another tasty pairing, purée a ripe mango with lime juice, a garlic clove, and a pinch of sea salt to make a dressing, then toss the dressing with some baby spinach and field greens, and sprinkle with chili powder and toasted pumpkin seeds. You are in for a bright, tangy, and healthful salad with a little kick.