What Do I Do with Tempeh?
Heading out the door? Read this article on the new Outside+ app available now on iOS devices for members! Download the app.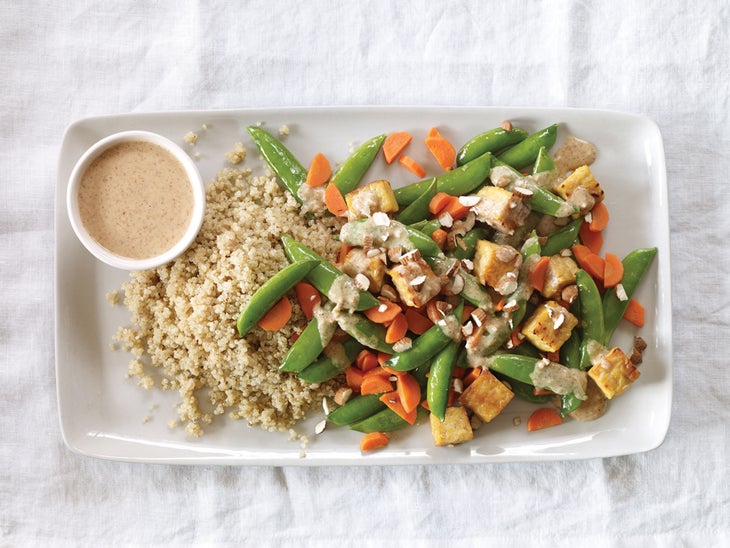 I first became acquainted with tempeh on a trip to balmy Indonesia back in 2000. A roving street vendor sold little packets of the fermented soybean cake that had been sliced thin, deep-fried, and sprinkled with an aromatic salt. I became an addict from the first bite, enjoying them every day of that memorable trip. Years later, I still wax nostalgic about the savory flavor of those crispy chips.
Tempeh's origins have been traced to the Indonesian island of Java, where, for centuries, cooked soybeans have been subjected to a controlled fermentation process, then transformed into edible cakes. It's still a staple of Indonesian cooking today, and can be found in the refrigerator section of natural-food stores and Asian markets throughout the rest of the world, where it's typically sold in square or rectangular loafs.
Even though tempeh has yet to reach tofu's popularity as a meat-alternative, it has a lot going for it: it's a whole food that's gluten-free, loaded with protein, and contains both Omega 3 and 6 fatty acids. Because it's fermented, it's easy on your digestive system, too. It has a distinctly chewy (but not jiggly) texture and a nutty flavor, but its general blandness gives plenty of scope for dressing up with different flavors.
When sliced thin, marinated in a bit of liquid smoke and tamari, then pan-fried, it makes a great veggie bacon for your BLT or morning Benedict. Because of its beany texture, crumbled tempeh also works as a tasty stuffing for tacos or burritos when seasoned with cumin and chili powder.
My favorite way to prepare tempeh is with a marinade that reflects the flavors of Indonesia: Chili, lemongrass, garlic. I let it soak up the spicy goodness for at least 15 minutes before stir-frying it with vegetables and serving with rice and plenty of sambal oelek (red chili sauce).
TRY IT
Want to practice cooking with tempeh? Here are five fabulous recipes starring—you guessed it—tempeh:
Peas, Carrots, and Tempeh with Miso-Almond Sauce (pictured)
Hoisin-glazed Tempeh with Green Beans and Cashews
Tempeh Bolognese
 ABOUT AURELIA D'ANDREA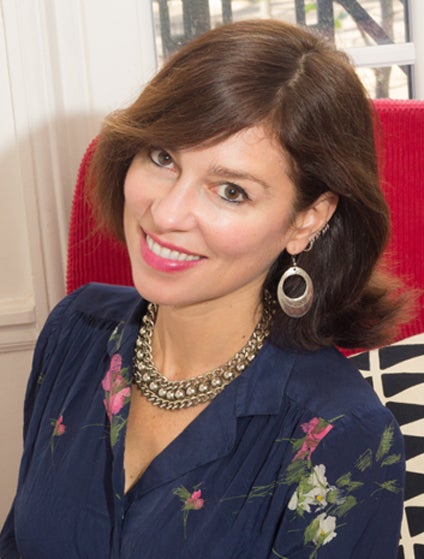 Veg fashion blogger Aurelia d'Andrea has devoted a disproportionately large portion of her life to scouring thrift stores, vintage boutiques, and flea markets in search of sartorial treasures, and has a closet full of frocks to prove her passion for the hunt. Going veg taught her to sharpen her style skills, and confirmed what she'd suspected all along: It really is possible to develop a fashionable point of view and keep your ethics intact, too.  She lives in Paris where she blogs (My Vegan Parisian Aventure), writes books (Moon Living Abroad in France), and eats way too many carbs.